News and Interviews
Good Minds Suggest: Sarah Andersen's Favorite Books for 'Adults'
Posted by Goodreads on December 12, 2016
Newcomer Sarah Andersen is the winner of this year's Best Graphic Novels & Comics category. The 24-year-old cartoonist and illustrator claims the prize for her debut book, Adulthood Is a Myth, a collection of comics capturing the dilemmas of a bug-eyed millennial who feels ill-equipped for grown-up life.

Andersen started her Sarah Scribbles webcomic while at art college and soon attracted a following. She describes her comics as "semi-autobiographical," following her adventures and those of her friends and pets. Andersen's second book is due out in March.

Staying on the topic of whether adulthood is an actual myth, Andersen shared her favorite books for alleged "adults." Here are her picks:

View all the Goodreads Choice Awards winners and runners-up across 20 categories »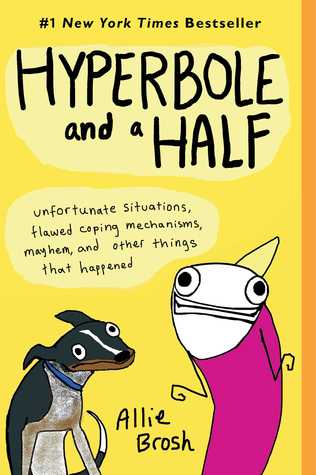 Hyperbole and a Half by Allie Brosh
"You simply can't compile a list of books about adulthood and not include this. Allie Brosh is the queen bee. Her honesty inspired and comforted a lot of people, including the many web-cartoonists who followed in her footsteps."
The Infinite Wait by Julia Wertz "Three absorbing stories that follow a complex character wading her way through life. Julia Wertz tackles moments both funny and serious with cleverness, humor, and wit."



I
This One Summer by Jillian Tamaki
"A gorgeously illustrated graphic novel that illuminates the uncomfortable, challenging, and fascinating moments between childhood and adulthood."
Just Kids by Patti Smith
"Though this memoir covers so many topics and phases of life, Smith's directionless earlier years feel familiar. Her small revelations—like going to a rock concert only to quietly believe she could do it better—are inspiring."
No comments have been added yet.