News and Interviews
Good Minds Suggest: Siddhartha Mukherjee's Favorite Books About Genetics
Posted by Goodreads on May 2, 2016
How will the ability to "read" and "write" our own genetic information affect us as humans? It's a crucial question not many of us are qualified to answer. Enter Siddhartha Mukherjee. The physician, assistant professor of medicine at Columbia University, and recipient of the 2011 Pulitzer Prize for The Emperor of All Maladies: A Biography of Cancer tackles both the past and the future of genetics in his new book, The Gene: An Intimate History. Weaving centuries of research with his own family's history of mental illness, Mukherjee creates a powerful and accessible narrative. It's an illuminating look at a topic that will become only more relevant as the science of genetics inches further out of the laboratory and into the real world. Mukherjee shares his favorite books that explore the scientific complexities and curiosities of human genetics.


The Double Helix by James D. Watson
"James D. Watson's searingly honest chronicle of the race to solve DNA's structure, The Double Helix was once touted as an example of how not to write about science, laying bare its inner rivalries and egos, its bitter, paltry struggles, its occasional leaps of faith, and its illuminated moments of discovery. Watson's colleagues begged (and then threatened) him not to publish the book, but we are all thankful that he did, because it humanized science and scientists. It is a racy, funny, scandalous read—a glimpse into the inner anatomy of science. If a scientific paper asks us to look at the data with honesty and clarity, shouldn't a social history of science look at the real culture of science with the same clarity and honesty?"
Brave New World by Aldous Huxley
"It's not exactly a book about genetics but about a world in which the fate of an individual is determined from the start. Natural birth is outlawed. Human embryos are raised exclusively in 'hatcheries,' and while Alpha and Beta fetuses are allowed to grow, others are given chemical inhibitors to stunt their intellectual and physical growth. It would all sound absurd, until one realizes how it isn't and how we are perilously orbiting such brave new worlds today."
The Eighth Day of Creation by Horace Freehand Judson
"Judson's masterwork describes the birth of the 'new biology' of gene manipulation and molecular biology. Judson threw himself into the subject with abandon and passion, interviewing more than 100 scientists, and produced one of the rarest glimpses of a new and powerful science coming to life."
Genome: The Autobiography of a Species in 23 Chapters by Matt Ridley
"Ridley's extraordinary book uses the 23 human chromosomes (23 chapters) to explore subjects as diverse as disease, fate, language, and racial history. The writing sparkles, and the science is never oversimplified. It's a book that one can read over a single night, as I did, or in smaller segments over a series of summer afternoons."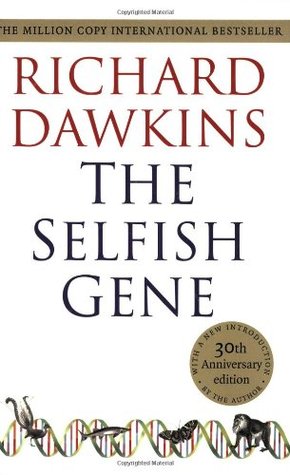 The Selfish Gene by Richard Dawkins
"Dawkins used this book to introduce a powerful idea that still persists: that genes select themselves as autonomous units that compete for their selfish survival. Dawkins's book had a pervasive influence on culture and was quoted by historians, philosophers, sociologists, and a generation of bloggers. The lasting tribute? A seaside restaurant that I once found by accident, evidently owned by a woman with that name: The Shellfish Jean."
date
newest »
back to top