News and Interviews
2016 - See Your Year in Books!
Posted by Cybil on December 13, 2016
Did you read any good books this year? And did you get through your 2016 reading list? What was the longest book you finished? With 2017 just around the corner, we've crunched the data and it's time to take a look back at
Your Year in Books
!
And be sure to share out your
Year in Books
with your friends (either now or once you've wrapped up your year's worth of reading) because who doesn't love to discuss books? You can compare your recent picks with your closest pals or even
Emma Watson
, in case you're curious what the actress who will play the bookish Belle in
Beauty and the Beast
has been reading.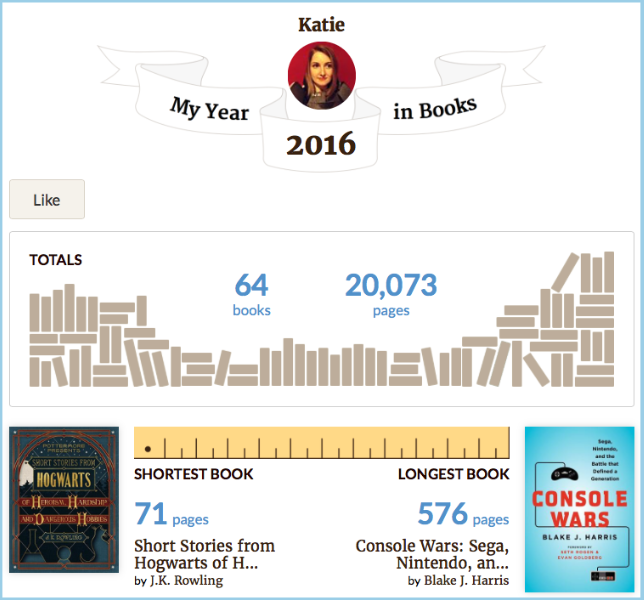 To see Your Year in Books, click here!
We can hear you say: "But wait, it's not the end of the year yet!" Fear not, fellow reader. Your 2016 Year in Books will keep updating until the new year. So, if you need to freshen up your Goodreads profile with just-finished novels or if you have more holiday reading plans, your stats will properly reflect your reading progress.
Comments
Showing 1-40 of 40
(40 new)
date
newest »
back to top