News and Interviews
10 Book Characters You Wish You Could Fall for in Real Life
Posted by Hayley on June 18, 2015
Last week we asked on
Facebook
and
on Twitter
: Who's your one true book love? Today we've got your top answers! Did your literary crush make the list?
CAPTAIN WENTWORTH
Persuasian
by
Jane Austen
Potential First Date:
A stroll around Bath while chatting about faithfulness, briefly interrupted by a concussed woman in need of aid. (It'll be a big bonding moment for the two of you.)
KVOTHE
The Name of the Wind
by
Patrick Rothfuss
Potential First Date:
Drinks and a show at The Eolian, a surprise showdown with the Chandrian, and a demonstration of wind summoning—if the night's going well.
KATNISS EVERDEEN
The Hunger Games
by
Suzanne Collins
Potential First Date:
An illegal hunting trip—BYOB (bring your own bow)—and a late afternoon revolution. Your chance of a second date will be as high as your chance of survival.
RADCLIFFE EMERSON
Crocodile on the Sandbank
by
Elizabeth Peters
Potential First Date:
An excavation of a cursed Egyptian burial site followed by a most inconvenient (but oddly romantic) run-in with a suspected mummy.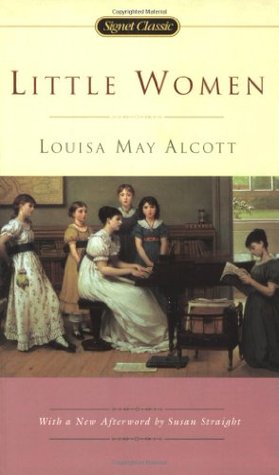 JO MARCH
Little Women
by
Louisa May Alcott
Potential First Date:
A matinee at the local community theater, a lesson in German, and a rather tempestuous writing workshop that both of you will immediately regret.
JAMIE FRASER
Outlander
by
Diana Gabaldon
Potential First Date:
A midnight horseback ride across the moors, redcoats in pursuit, of course. Afterwards, whoever's less injured can tend the other's wounds by the fire.
GILBERT BLYTHE
Anne of Green Gables
by
L.M. Montgomery
Potential First Date:
An
almost
disastrous boating misadventure on the river, followed by a relaxing picnic with all the food you can eat and all the books you can read.
JACE WAYLAND
City of Bones
by
Cassandra Clare
Potential First Date:
A quiet dinner downtown followed by a late-night bash at the Pandemonium Club. Your sizzling chemistry will be somewhat derailed by a demon hunt, but some things have to take priority.
MR. DARCY
Pride and Prejudice
by
Jane Austen
Potential First Date:
It'll begin at the Meryton ball—where fleeting eye contact and awkward conversation will rule the dance floor—before culminating, as these things do, with confessions of mutual admiration outside in the rain.
If your one true book love didn't make the list, tell us who he or she is in the comments!
Comments
Showing 1-50 of 462
(462 new)
back to top