News and Interviews
Diane Cook: What to Read When Dystopia Is the New Normal
Posted by Cybil on August 21, 2020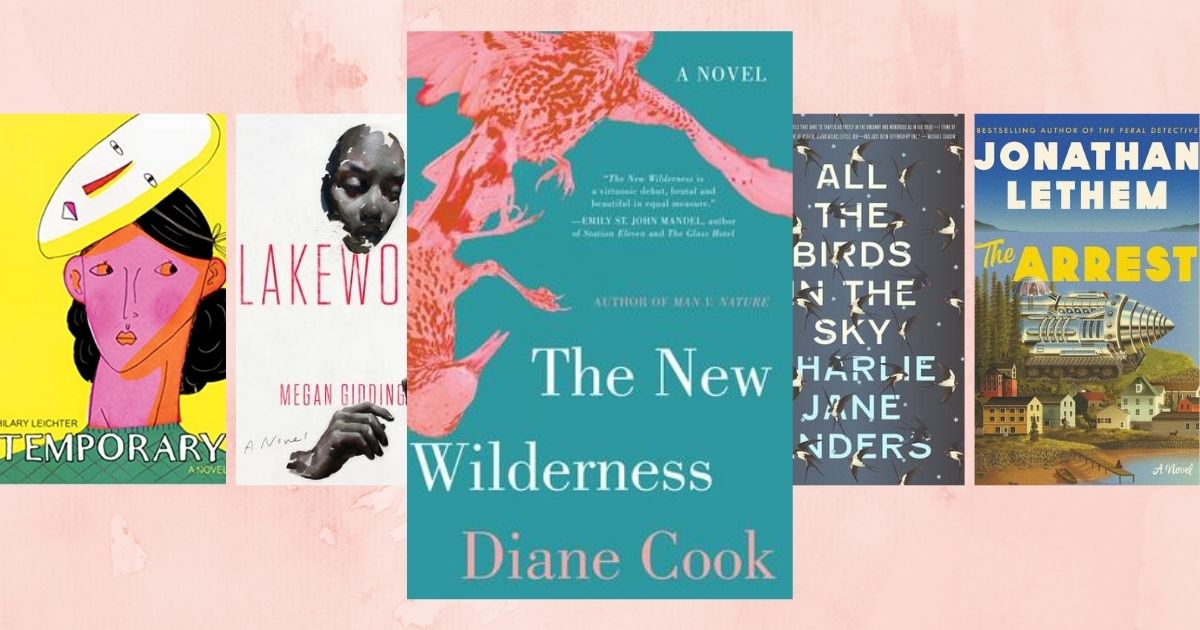 Author
Diane Cook
's debut novel,
The New Wilderness
, explores a mother's attempt to save her daughter in a world ravaged by climate change and overpopulation. 
Although the cli-fi dystopia novel was just published earlier this month, it's already been included on the prestigious
Booker Prize longlist
, and has gotten the attention of Hollywood with
a planned TV series adaptation
.
We asked Cook to recommend some dystopia novels that suddenly seem a bit more like fact than fiction.
What a world we're living in right now, huh?


I remember how disoriented and disbelieving we felt back in March, how stuck we felt, and how wary of others. Now, as we hit the half-year mark of the pandemic, we are resigned, fairly angry, and acting like this is more or less normal. Because it is more or less normal now. We're not watching the news with bated breath anymore. We're not even watching the news.

People are going on vacation again, even as some places are surging. We're arguing about mask wearing and freedom. The government says everything is going great and this virus will eventually just go away. We are taking all that the pandemic is hurling at us and none of it feels all that strange anymore. We've slipped into dystopian times.
 
When you are living in a moment, it is hard to get distance to see it for what it is. But there is something deeply cracked about our present time. This time is changing us as we wait for it to be over.

It got me thinking about the books that create a world where a dystopian aspect feels all too real—which is something I'm hearing from a lot of friends right now about every future-looking book they hear about. Or about books where something all too real is so alarming that it feels dystopian. Books that somehow touch a nerve about how we are living now. Reading them, it dawns on us that we are relating way too much to what is happening on the page.

Fiction is a mirror, and with these books we see how warped things have gotten. Below are five excellent books that present worlds we might have once called dystopian but now just seem like familiar new realities.

 
This slim, electric novel presents a world sideways from our own, where people are born to do certain kinds of work, and our narrator is born to be a Temp. But as her temporary jobs become more and more surreal, all she wants is some stability, a sense that she is part of the world and of worth. This is a grotesque version of the gig economy that nails how absurd it can feel to be working for a living these days.
The strange but very real influence of the internet and other technology on our lives is the compelling preoccupation of the stories in Mary South's collection. In stories of being haunted by the past online and indoctrinated in our increasingly absurd realities, these scenarios become all too emotionally real. Unsettling and dazzling, this book pulls the curtain back and we see how dystopian our lives have become.
Okay, this book is straight up science fiction meets fantasy, as our main characters are secretly a science whiz and a magic witch. But their complicated relationship must get parsed as they make very human mistakes and try to stave off the all too familiar catastrophes happening on the planet. Sometimes it can feel like other forces have run amok in our world, and this book activates that idea very literally. And it's far too easy to wish that with a little magic we could just fix everything that is wrong. There are no easy answers here, just a fascinating, futuristic and very human adventure.
In a future world ruled by technology, something happens and all the machines…stop. This is the dystopian world we need right now. Agrarian life is valued again. So are libraries and books. No more Twitter. Of course, there is an evil tech mastermind who must be stopped. But, honestly, if this is what the future looks like when everything goes wrong, then I don't want it to go right.
After a health crisis in her family, the narrator agrees to join a medical study to pay off her debts and gain that ever elusive and particularly American fantasy—really good health insurance. So good that she puts aside the nagging observation that the participants in the study are all people of color, while the scientists are white. Of course, this isn't dystopian—it's medical history. But retelling in the context of our more current world reminds the reader that for many people, life is always a kind of dystopia. It just depends on what side of the power structure you are on. Reading it during the pandemic, I couldn't help but think of the first wave of people who will test the new vaccine against Covid-19. Would they be the haves or the have-nots? Would they be treated as guinea pigs or heroes?
Comments
Showing 1-24 of 24
(24 new)
date
newest »
back to top