News and Interviews
Get Ready for the Ultimate Summer Reading Challenge
Posted by Cybil on May 14, 2018
Summer Reading is sponsored by The Great American Read on PBS.
Goodreads: You moderate one of the largest book clubs on Goodreads, The Next Best Book Club, with more than 17,000 members and a motto of "Feeding your reading addiction, one book at a time." What have you learned about people's reading habits and how to successfully recommend books through your work on TNBBC?
Lori Hettler
: It's certainly not a surprise to hear that everyone reads differently. Some people read for pure enjoyment, some for growth and development. Some readers stick to one or two favorite genres, others read more diversely. Some read competitively, tracking and charting their reading, while others read solely for themselves.
But no matter how people choose to read, one thing has always been very clear to me: Readers love to interact with other readers. And that's part of what's made
TNBBC
so successful. We've created a welcoming, comfortable space on Goodreads for readers to engage with one another in a variety of ways.
Goodreads: Every year, you create a new reading challenge for your book club, with this year's theme of Read Whatever The F*** You Want and last year's challenge of the David Bowie Reading Challenge. Why would you recommend that people try a reading challenge? What goes into a successful reading challenge?
LH
: Reading challenges really stretch you as a reader. Not only are they a great way to track and categorize your reading, but if you let them, they'll pull you out of your comfort zone and get you picking up books you might not have done so otherwise.
I think the most successful reading challenges are the ones that focus on building in fun tasks and flexibility—seasonal challenges with specific themes, year-long challenges like the
Goodreads Reading Challenge
that allows you to set your own goal and pace, and challenges that incorporate books you already own but haven't read yet. At
TNBBC
, I've had a blast over the past couple of years designing reading challenges out of a musician's or band's entire discography, using the song titles and lyrics to build reading tasks that anyone could complete, regardless of their familiarity with the music itself.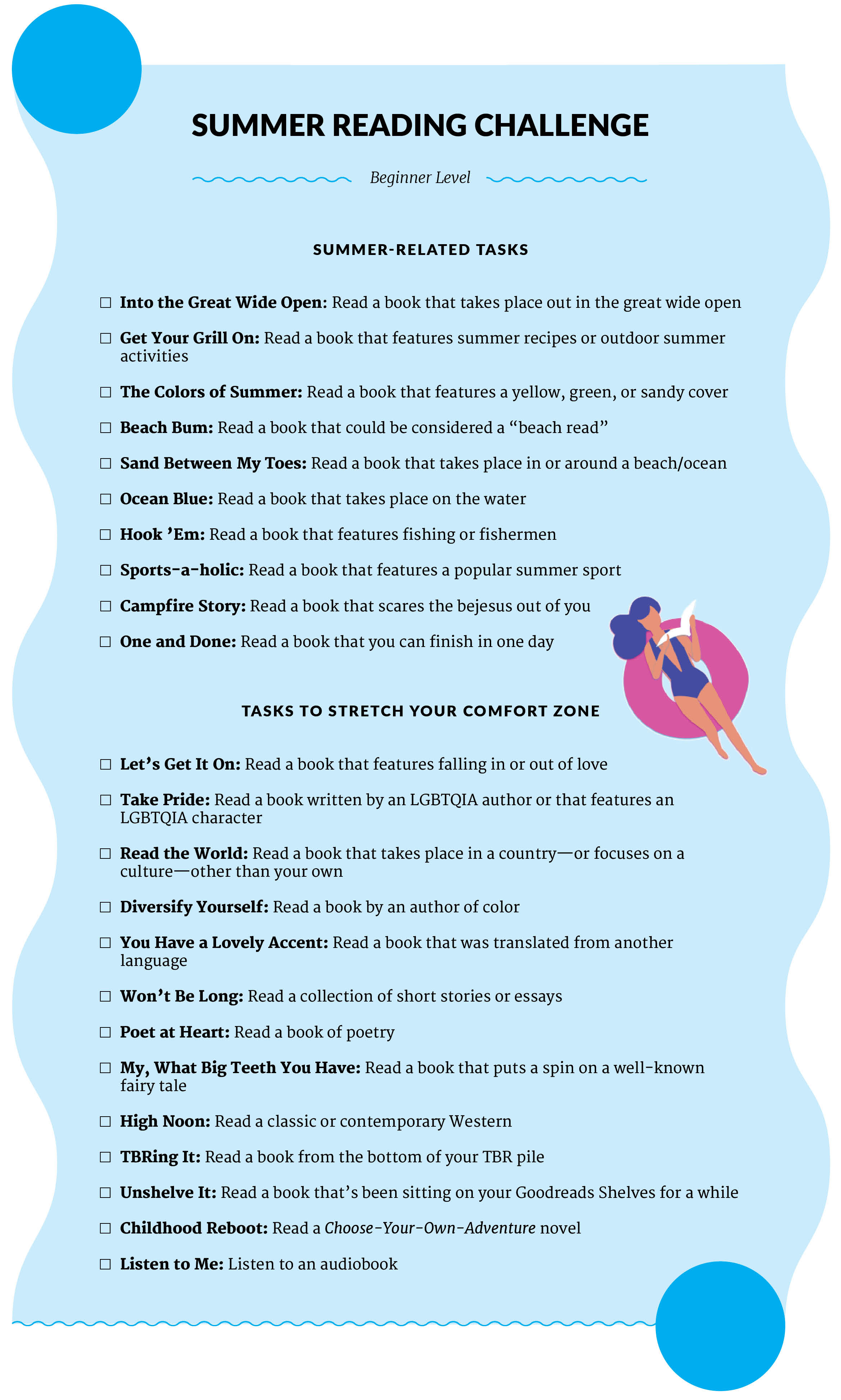 Goodreads: You are known for your passion for independent books and small presses. Where does that passion come from, and can you recommend some of your current favorite independent reads?
LH
: My love for small press and self-published books began as a happy accident in the mid-2000s, and believe it or not, Goodreads played a pretty big role in that. I had run out of things to read and became tired of picking up the same big names and big listed titles as everyone else. Frustrated that that's all the bookstores seemed to sell, I turned to the internet to try to uncover books that no one else was reading, and ultimately stumbled upon Goodreads in 2007. Through the site, I quickly discovered authors like
Ben Tanzer
,
M. Clifford
, and
D.R. Haney
and fell in love. After reading and reviewing their work, we were able to connect here with one another directly, and they began recommending I check out books from some of their favorite authors. It really started to take root from there.
Honestly, prior to those first few interactions, I hadn't paid much attention to who was publishing what and didn't understand the hierarchy of imprints. Now, 99.9 percent of what I read is published through amazing small press communities.
Asking a reader to recommend some of their favorite books is such a daunting question! There are so many books that are worthy of recommendation, but based on who is asking and what their usual reading preference is, my choices would vary. Here are a few that jump to mind pretty immediately:
Novels:
Each Vagabond by Name
by
Margo Orlando Littell
(University of New Orleans Press);
Above All Men
by
Eric Shonkwiler
(Mg Press);
The Alligators of Abraham
by
Robert Kloss
(Mud Luscious Press);
My Only Wife
by
Jac Jemc
(Dzanc Books);
The Only Ones
by
Carola Dibbell
(Two Dollar Radio);
A Long Curving Scar Where the Heart Should Be
by
Quintan Ana Wikswo
(Stalking Horse Press);
A Shelter of Others
by
Charles Dodd White
(Fiddleblack Press).
Poetry:
Even Though I Don't Miss You
by
Chelsea Martin
(Short Flight/Long Drive Books);
Panic Attack, USA
by
Nate Slawson
(YesYes Books);
Injecting Dreams into Cows
by
Jessy Randall
(Red Hen Press);
The Waiting Tide
by
Ryan W. Bradley
(Concepcion Books).
Goodreads: It seems that everyone wants to read more books! What advice do you have for would-be voracious readers?
LH
: Don't stop reading, and push your comfort zones! Always keep a book around—in your bag, on your nightstand, and in your office drawer for coffee and lunch breaks. Tap into the power of a book buddy for motivation—someone you can team-read with, someone who will tackle the same reading challenges with you, or join a book club. And don't be afraid to try different formats—listen to audiobooks during your work commute or while you do chores around the house; sneak in a chapbook or poetry book if you find yourself slogging through the novel you're currently reading, just to break things up a bit; download ebooks when they are on sale and load up that Kindle app; and keep a short story collection close at hand for times when you're not ready to commit to a longer read.
The most important thing is to Just. Keep. Reading!
Comments
Showing 1-50 of 193
(193 new)
back to top