Ruth Morse
Goodreads Author
Website
Twitter
Genre
Member Since
February 2018
URL
https://www.goodreads.com/ruthnmorse
* Note: these are all the books on Goodreads for this author. To add more,
click here
.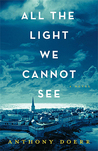 "Sometimes people let the same problem make them miserable for years when they could just say, "So what."
"My mother didn't love me." So what.
"My husband won't ball me. So what.
"I'm a success but I'm still alone." So what.
I don't know how I made it through all the years before I learned how to do that trick. It took a long time for me to learn it, but once you do, you never forget."
―
The Philosophy of Andy Warhol
date
newest »
back to top