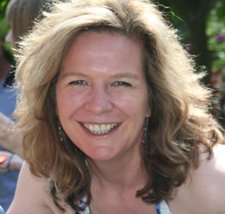 Suzanne
Sign in to Goodreads to learn more about Suzanne.
https://www.goodreads.com/suzanneskyvara
progress:
(5%)
""Because rather than asking what might convince someone to change, catalysts start with a more basic question: Why hasn't that person changed already? What is hindering or preventing them?""
—
May 13, 2020 03:48PM
progress:
(page 244 of 355)
"This is one of those books where you can't wait to get back to it! Loving the astute insights into motherhood, being an immigrant, and marriage that are scattered throughout this story."
—
May 20, 2019 08:44AM
See all 11 books that Suzanne is reading…
You know Mountgerald, the big house at the end of the High Street? There's a ghost there, a workman on the house who was killed as a sacrifice for the foundation. In the eighteenth century sometime; that's really fairly recent," he added
...more
Having lived outside the UK for so many years now, my own mindset about time has shifted. I now get excited about a 100-year old building, whereas when I was starting my career in London, I often used to walk past the remains of the Roman wall built around AD 200!!