News and Interviews
A Life in Books: Stacey Lee
Posted by Goodreads on November 28, 2016
Stacey Lee
grabbed our attention in 2015 with her beautiful and gripping debut,
Under a Painted Sky
, an unconventional western about a Chinese American musician and a runaway slave who disguise themselves as boys and head for the California Gold Rush. Earlier this year she stayed with historical fiction in
Outrun the Moon
, another tale of survival—set amid the chaos of San Francisco's devastating 1906 earthquake—that focuses on Mercy Wong, an ingenious schoolgirl.
Now Lee is back with her third book,
The Secret of a Heart Note
, and it's a departure: an affecting magical realism story of Mimosa, a teen aroma expert who uses her hypersensitive sense of smell to craft perfumes that help others fall in love. Mim herself, however, must avoid love at all costs or she'll lose her special talent forever, a rule that's tested to the limit after she's forced to ask the school soccer star to help fix a love perfume mix-up.
Lee, a fourth-generation Chinese American, had the idea for the novel after discovering she has a rare kind of synesthesia, which means that when she smells certain perfumes, she hears musical notes. Here she describes her favorite book about forbidden love, the coming-of-age novel that inspired her, and the books she's recently enjoyed.
Your new novel, The Secret of a Heart Note, is an imaginative coming-of-age story about Mimosa, a young "aromateur" with an extremely sensitive sense of smell who uses this gift to make love potions. What's your favorite coming-of-age novel?
The Absolutely True Diary of a Part-Time Indian
, by
Sherman Alexie
. I loved this honest and heartbreakingly funny account of a Native American cartoonist who defies cultural expectations by enrolling in an all-white school off the reservation. And
Conviction
, by
Kelly Loy Gilbert
. This engrossing account of a young baseball pitcher, whose convictions are tested when his Christian radio talk-show father is accused of murdering a police officer, will keep you on the edge of your seat just as it's breaking your heart.
Although Mim is a "love witch," she is forbidden from falling in love herself. What's your favorite book about forbidden love?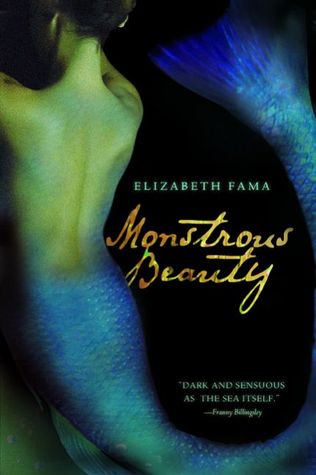 Monstrous Beauty
, by
Elizabeth Fama
, a compelling tale of a mermaid who abandons her life underwater for a chance at happiness with a young naturalist, not realizing the devastation that will result a century later. If you want a gorgeous, imaginative page-turner, look no further.
What's your favorite magic realism (or other kind of fantasy) book?
I loved
Markus Zusak
's
I Am the Messenger
. A 19-year-old loser's life begins to change when he acts heroically during a bank robbery, and he begins receiving clues that lead him to people whose lives he must better. Clever, hilarious, and smartly paced. Zusak shows us that when we help others, we help ourselves most of all.
What's the book that hooked you on reading?
The Giving Tree
, by
Shel Silverstein
. This is the one I always wanted to check out of the classroom library. The story of the tree who gives up everything for the selfish boy she loved, told in simple verse and black-and-white illustrations, is the penultimate story of self-sacrifice for the one you love.
What's a book you've recently read and loved?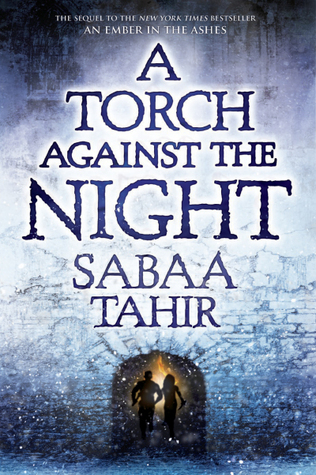 A Torch Against the Night
, by
Sabaa Tahir
. Elias and Laia are on a harrowing journey to rescue Laia's brother from a horrible prison, pursued by Elias's sadistic mother and Hèlene, once a friend to Elias and now the Emperor's number one henchman. I didn't think it possible, but this sequel to
An Ember in the Ashes
is even more harrowing than the first, and you must read it now.
Caraval
, by
Stephanie Garber
. This book doesn't drop until January 31, but get ready to be dazzled! A young woman receives tickets to Caraval, a magical performance where nothing is real, and becomes enmeshed in a high-stakes game of love and heartbreak when her sister is kidnapped by the mastermind behind Caraval. The descriptions are so lush and well drawn, you can almost taste them.
No comments have been added yet.