Caryn Lix
Goodreads Author
Member Since
April 2012
URL
https://www.goodreads.com/missrithenay
Popular Answered Questions
* Note: these are all the books on Goodreads for this author. To add more,
click here
.
Related News
When it comes to irresistible series, the YA world has you covered. There's no shortage of heroic teens ready to rebel aga...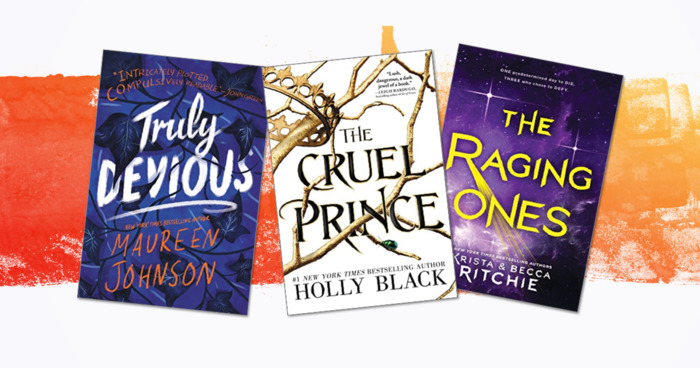 Caryn Lix

answered

Tara Gilboy

's question:

I'm so sorry not to have seen this!!!!! It took about a year of solid work.

"Was fortunate to get my hands on an advance copy of this one! A prison in space, an alien incursion. Loved it! I hope there's a sequel because I need to know what happens next!"

"This is like an updated, modern version of Alien, with an exciting twist. Well-written, lots of pace, so much so that it even sucked me, a non-sci fi kind of reader, into its exciting world. It's fair to say I didn't get many early nights while re..." Read more of this review »

"This story was well written with a great storyline, the characters were also amazing. Once I picked up the book, I could not put it down until it was finished. Looking forward to reading the next book in this series. I would like to thank NetGalle..." Read more of this review »

This is a beautiful and wonderful story set in a fantasy kingdom you won't want to leave. The characters are bright, engaging, and compelling, and the world building is clever and clear. I picked up Sweet Black Waves the other day and honestly finish

...more

Fashion? Check. Body positivity? Check. Humor? Check. Touching and beautiful storytelling? It's all there! You don't want to miss out on Kelly deVos' debut novel, Fat Girl on a Plane. I don't read a ton of contemporary, so when I do it has to be real

...more

What an amazing, creepy, spooktacular book! What the Woods Keep is a unique blend of fantasy, sci-fi, and horror story all rolled into one. It gave me shivers down my spine and kept me awake at night, both because of the chill factor and just because

...more
More of Caryn's books…
Topics Mentioning This Author
Vaginal Fantasy Book Club
— 17361 members — last activity Nov 13, 2019 05:39AM
Forum for the Vaginal Fantasy Book Club hosted by Felicia Day, Veronica Belmont, Kiala Kazebee and Bonnie Burton. From January 2012 to April 2018, the
...more
No comments have been added yet.