Goodreads helps you keep track of books you want to read.
Start by marking "The Island of Doctor Moreau" as Want to Read:
Read Book
The Island of Doctor Moreau
Ranked among the classic novels of the English language and the inspiration for several unforgettable movies, this early work of H. G. Wells was greeted in 1896 by howls of protest from reviewers, who found it horrifying and blasphemous. They wanted to know more about the wondrous possibilities of science shown in his first book, The Time Machine, not its potential for mis
...more
Published May 1st 1994 by Bantam Classics (first published 1896)
Herbert George Wells was born to a working class family in Kent, England. Young Wells received a spotty education, interrupted by several illnesses and family difficulties, and became a draper's apprentice as a teenager. The headmaster of Midhurst Grammar School, where he had spent a year, arranged for him to return as an "usher," or student teacher. Wells earned a government scholarship in 1884,
...more
Related Articles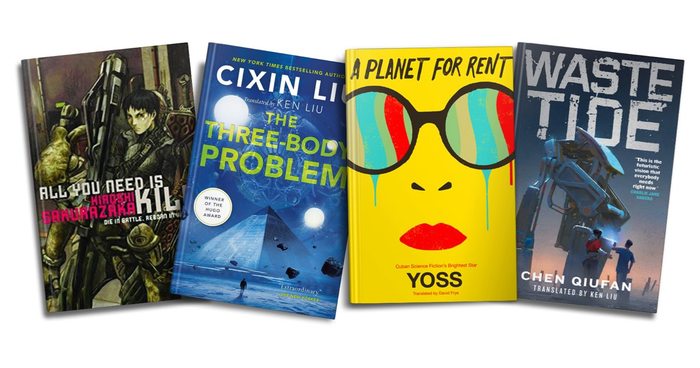 If you want to know the future, get a crystal ball. If you want to know how people feel about the future, read a science fiction...