Goodreads helps you keep track of books you want to read.
Start by marking "40 أربعون" as Want to Read:
40 أربعون
ﺃﻟﻔﺖ ﻫﺬﺍ ﺍﻟﻜﺘﺎﺏ ﻓﻲ ﺃﺛﻨﺎﺀ ﺧﻠﻮﺓ ﻣﺪﺗﻬﺎ ﺃﺭﺑﻌﻮﻥ ﻳﻮماً، ﺣﻴﺚ ﺍﻋﺘﺰﻟﺖ ﺍﻟﻨﺎﺱ ﻭﺍﻟﺘﻜﻨﻮﻟﻮﺟﻴﺎ، ﻭﺟﻠﺴﺖ ﻓﻲ ﺟﺰﻳﺮﺓ ﻧﺎﺋﻴﺔ ﻣﻊ ﻧﻔﺴﻲ ﺃﺣﺎﻭﻝ ﺃﻥ ﺃﺗﻔﻜﺮ ﻓﻲ ﻣﺎ ﻓﺎﺕ، ﻭﺃﺗﺄﻣﻞ ﻓﻲ ﻣﺎ ﻫﻮ ﺁﺕٍ، ﻓﺎﻧﺘﻬﻴﺖ ﺑﺄﺭﺑﻌﻴﻦ ﺧﺎﻃﺮﺓ ﻓﻲ ﻛﻞ ﻣﺤﻮﺭ ﻣﻦ ﺍﻟﻤﺤﺎﻭﺭ ﺃﺩﻧﺎﻩ:

-٤٠ يوماً مع حياتي.
-٤٠ يوماً مع قرآني.
-٤٠ يوماً مع نفسي.
-٤٠ يوماً مع تحسيناتي.
-٤٠ يوماً مع قصصي.
-٤٠ يوماً مع إلهي.
-٤٠ يوماً مع كتبي.
-٤٠ يوماً مع حِكم الناس.
-٤٠ يوماً
...more
Published November 30th 2018 by الدار العربية للعلوم ناشرون (first published 2018)
أحمد مازن أحمد أسعد الشقيري إعلامي سعودي. بدأ بتقديم برامج فكرية اجتماعية ومضيف السلسلة التلفازية خواطر والمضيف السابق لبرنامج يلا شباب، ألّف برامج تلفازية حول مساعدة الشباب على النضج في أفكارهم والبذل في خدمة إيمانهم وتطوير مهاراتهم واكتشاف معرفتهم بالعالم وبدورهم في جعله مكاناً أفضل. اشتهر الشقيري في السعودية والوطن العربي بعد سلسلة برنامج خواطر التي حققت نجاحاً واسعاً نتيجة بساطة أسلوبها ومعالج
...more
News & Interviews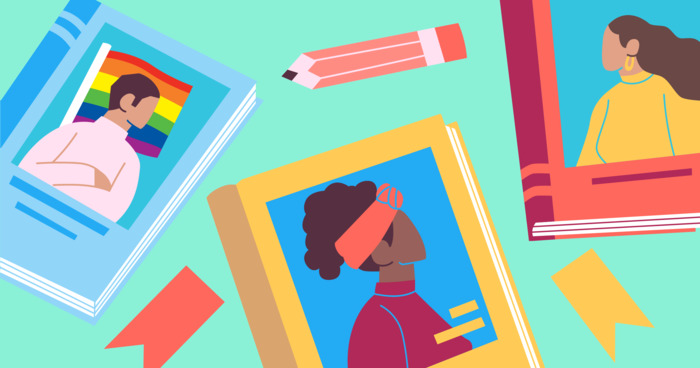 Contemporary young adult literature has often led the way in depicting the real-life issues facing teens from all backgrounds. To delve into ho...
"أجد قيمتي في سيطرة عقلي على نفسي وشهواتي، فكلما تغلبت على شهوة معينة، وطردتها من حياتي شعرت بقيمة أكبر، وكلما بدأت عادة حسنة جديدة أشعر أيضًا بقيمة أكبر، والجميل أني أشعر بصدق القيمة، سواء عرف الناس عن هذا الأمر أم لم يعرفوا، المهم أنا أكون عارفًا، وطبعًا الله مطلع من فوق سبع سماوات."
— 13 likes
"انظر لمن دونك: لترضى، وانظر لمن فوقك: لتسعى"
— 4 likes
More quotes…