Goodreads helps you keep track of books you want to read.
Start by marking "رقصة القمر مع آينشتاين: فن وعلم تذكّر كل شيء" as Want to Read:
رقصة القمر مع آينشتاين: فن وعلم تذكّر كل شيء
يحكي هذا الكتاب قصة جوشوا فوير، الصحفي الذي ذهب لتغطية بطولة العالم للذاكرة، وانتهى به الأمر أن أصبح مهووسًا بأسرارها ليستمر في التدرّب على تقنيات الذاكرة لعام كامل، ويخوض رحلة غريبة ومثيرة للاهتمام، حتى يعود للبطولة ولكن كمتنافس فيها وليس كصحفي. يقول جوشوا: إن كانت الذاكرة هي طريقتنا في الاحتفاظ بما نعتقد أنه مهم وقيّم، فإنها أيضًا ترتبط بشكل مؤلم بزوالنا. عندما نموت، تمو
...more
Published 2017 by دار كلمات (first published March 3rd 2011)
Personal life

Foer is the younger brother of New Republic editor Franklin Foer and novelist Jonathan Safran Foer. He is the son of Esther Foer, president of a public relations firm, and Albert Foer, a think-tank president. He was born in Washington, D.C. and attended Georgetown Day School. He then went on to graduate from Yale University, where he lived in Silliman College, in 2004.

Foer is married
...more
Articles featuring this book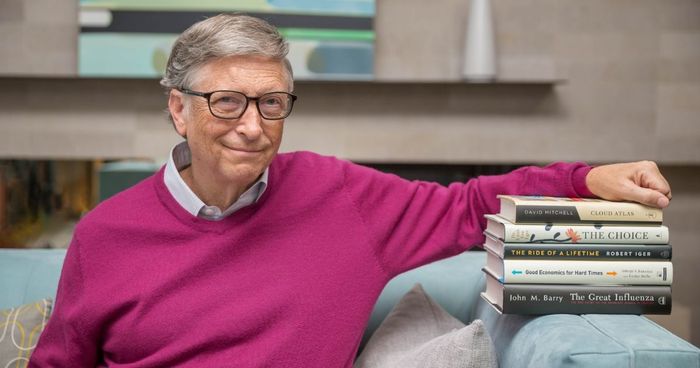 Tech pioneer, co-founder of Microsoft, co-chair of the Bill & Melinda Gates Foundation, and author Bill Gates is an avid reader who has...
"Monotony collapses time; novelty unfolds it. You can exercise daily and eat healthily and live a long life, while experiencing a short one. If you spend your life sitting in a cubicle and passing papers, one day is bound to blend unmemorably into the next - and disappear. That's why it's so important to change routines regularly, and take vacations to exotic locales, and have as many new experiences as possible that can serve to anchor our memories. Creating new memories stretches out psychological time, and lengthens our perception of our lives."
— 201 likes
"It is forgetting, not remembering, that is the essence of what makes us human. To make sense of the world, we must filter it. "To think," Borges writes, "is to forget."
— 75 likes
More quotes…