Goodreads helps you keep track of books you want to read.
Start by marking "Grant" as Want to Read:
Grant
Ulysses S. Grant's life has typically been misunderstood. All too often he is caricatured as a chronic loser and inept businessman, fond of drinking to excess; or as the triumphant but brutal Union general of the Civil War; or as a credulous and hapless president whose tenure came to symbolize the worst excesses of the Gilded Age. These stereotypes don't come close to capt
...more
Published October 10th 2017 by Penguin Press
Ron Chernow was born in 1949 in Brooklyn, New York. After graduating with honors from Yale College and Cambridge University with degrees in English Literature, he began a prolific career as a freelance journalist. Between 1973 and 1982, Chernow published over sixty articles in national publications, including numerous cover stories. In the mid-80s Chernow went to work at the Twentieth Century Fund
...more
Articles featuring this book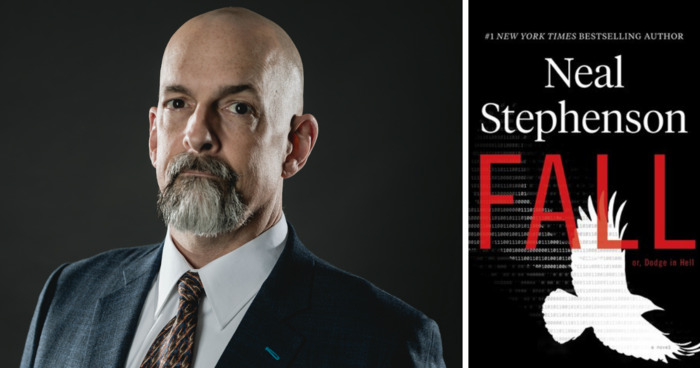 Neal Stephenson is the bestselling author of the novels Snow Crash, Cryptonomicon, Seveneves, Reamde, Anathem, The System of...
"Four Millions of people heretofore declared by the highest tribunal in the land, not citizens of the United States, nor eligible to become so, voters in every part of the land, the right not to be abridged by any state, is indeed a measure of grander importance than any other one act of the kind from the foundation of our free government to the present day . . . The adoption of the 15th Amendment . . . constitutes the most important event that has occurred, since the nation came into life." It was a stunning statement of Grant's faith in the new black electorate. He further urged Congress to promote popular education so that "all who possess and exercise political rights, shall have the opportunity to acquire the knowledge which will make their share in the government a blessing."
— 6 likes
"In mid-May, he dictated a message for a reunion of the Grand Army of the Republic that had a touching, patriarchal tone: "Tell the boys that they probably will never look into my face again, nor hear my voice, but they are engraved on my heart, and I love them as my children."
— 3 likes
More quotes…