Goodreads helps you keep track of books you want to read.
Start by marking "بداية اللانهاية: تفسيرات تغير وجه العالم" as Want to Read:
بداية اللانهاية: تفسيرات تغير وجه العالم
ما مدى ما أحرزه الإنسانُ من تقدُّمٍ في بحثه عن الحقيقة؟ لقد كافح البشر على مَرِّ التاريخ لفهم أسرار الحياة، من أبسطها إلى ما يبدو منها كالمعجزات. وفي هذا الكتاب العميق الجديد، يؤكِّد ديفيد دويتش على أن «التفسيرات» مهمةٌ جدًّا في الكون، وأن السَّعيَ إلى تحسينها هو المبدأُ المُنظِّمُ الأساسيُّ ليس فقط للعلم، بل لكافة المساعي الإنسانية الناجحة كذلك. يأخذنا ديفيد دويتش في رحلة
...more
Paperback
,
1st edition
,
491 pages
Published 2016 by مؤسسة هنداوي للتعليم والثقافة (first published March 1st 2011)
David Deutsch, FRS is a British physicist at the University of Oxford. He is a non-stipendiary Visiting Professor in the Department of Atomic and Laser Physics at the Centre for Quantum Computation (CQC) in the Clarendon Laboratory of the University of Oxford. He pioneered the field of quantum computation by being the first person to formulate a description for a quantum Turing machine, as well as
...more
Articles featuring this book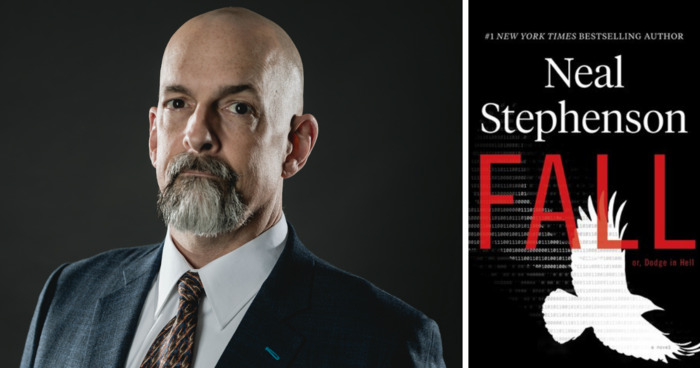 Neal Stephenson is the bestselling author of the novels Snow Crash, Cryptonomicon, Seveneves, Reamde, Anathem, The System of...
"Some people become depressed at the scale of the universe, because it makes them feel insignificant. Other people are relieved to feel insignificant, which is even worse. But, in any case, those are mistakes. Feeling insignificant because the universe is large has exactly the same logic as feeling inadequate for not being a cow. Or a herd of cows. The universe is not there to overwhelm us; it is our home, and our resource. The bigger the better."
— 28 likes
"Like every other destruction of optimism, whether in a whole civilisation or in a single individual, these must have been unspeakable catastrophes for those who had dared to expect progress. But we should feel more than sympathy for those people. We should take it personally. For if any of those earlier experiments in optimism had succeeded, our species would be exploring the stars by now, and you and I would be immortal."
— 22 likes
More quotes…