Goodreads helps you keep track of books you want to read.
Start by marking "لو أبصرت ثلاثة أيام" as Want to Read:
لو أبصرت ثلاثة أيام
كتاب لو أبصرت ثلاثة أيام ترجمة حياة العالمة الإنجليزية هيلين آدامز كيلر ، تعرضت هيلين كيلر آدامز وهي في الشهر الخامس من عمرها لمرض حرمها من بصرها ، وسمعها ومنعها ايضا من الكلام بيد انها بفضل العون الذى قدمته لها استاذتها الآنسة آن سوليفان جون ماسي استطاعت أن تتعلم النطق وهي في سن العاشرة , وبمرور الأعوام عرفت كيف تتخلص من عالم البؤس والصمت إلى عالم السعادة والكلام , وبعد ت
...more
Published 2015 by مكتبة الملك عبدالعزيز العامة (first published January 1st 1933)
Helen Keller would not be bound by conditions. Rendered deaf and blind at 19 months by scarlet fever, she learned to read (in several languages) and even speak, eventually graduating with honors from Radcliffe College in 1904, where as a student she wrote The Story of My Life. That she accomplished all of this in an age when few women attended college and the disabled were often relegated to the b
...more
Related Articles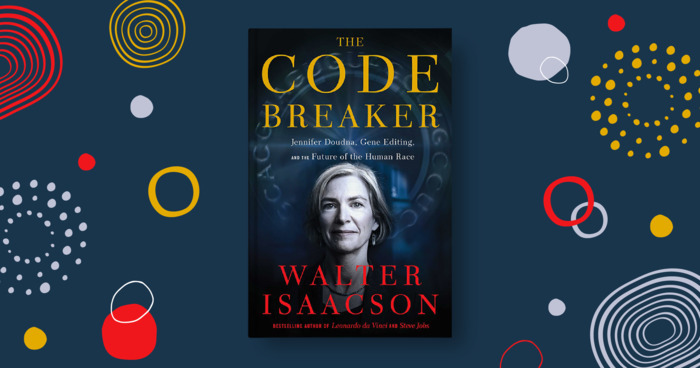 Walter Isaacson, it's safe to say, is not afraid of tackling the really big topics. In 2011, he wrote about our ubiquitous computer culture...
"إنه من الجدير بأولئك الذين لهم عيون تبصر أن يتخذوا من اغنية الفجر ومشهد كل يوم مناسبة يحتفلون فيها باستقبال هذا الجمال المتجدد!"
— 9 likes
"استفيدوا من عيونكم كما لو كنتم مهددين غدا بفقد هذه النعمة ... وإن النصح نفسه ينبغي تطبيقه على سائر الحواس الأخرى: استمعوا إلى الصوت الجميل.. إلى هزيج الطير .. إلى نغمات الموسيقى كما لو كنتم غدا ستصابون بالصمم.. المسوا كل ما يستحق منكم اللمس.. تنمسوا أزيج الزهور وعبير العطور.. تذوقوا لذة كل طعام سائغ لذيذ تتناولونه.. كما لو أنكم ستفقدون غدا حاستي الشم والذوق.. تمتعوا بكل حاسة من حواسكم.. استمتعوا بكل اللذائذ، وانعموا بكل مظاهر الجمال التي تتفتح أمامكم في هذه الدنيا بشتى الأشكال ومختلف الطرائق.. التي تتقدم إليكم بها الطبيعة الخلابة.
إن كل هذه الحواس هبة تستحق الشكر، بيد أن نور البصر يعتبر من أجمل و أروع ما يدخل البهجة إلى النفوس.."
— 4 likes
More quotes…