Short Stories
A short story is a short work of prose fiction. It may be in any genre of fiction, and the exact definition of "short" will often depend on the genre.

Short stories are often collected together with other short stories, poetry, art, and/or essays in order to form a larger book, although it is becoming more common for short stories to be released as stand-alone ebooks.
India
740 books — 772 voters
Related News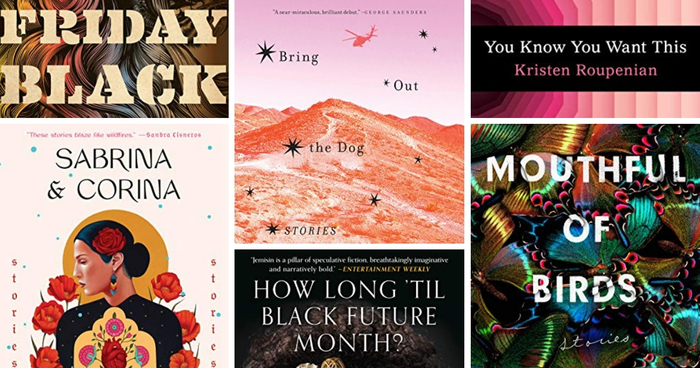 Diverse voices and sparkling debuts dominate today's contemporary short story collections. For this roundup, we took a look at the ...
3 members, last active 2 months ago
Maha Cartoon TV XD Bangla is a platform where we try to connect with children via educative and
…more
1 member, last active 3 months ago
Book Nook Cafe is the place to be if you love to discuss books. We also chat about films, TV, mu
…more
3,582 members, last active an hour ago
CURRENTLY LISTENING TO: Conduction by Ta-Nehisi Coates: https://www.wnyc.org/story/ta-nehisi-c
…more
26 members, last active 2 days ago
Short Stories
4 chapters — updated Oct 06, 2014 04:46AM — 5 people liked it
Tags
Tags contributing to this page include: short-stories, fiction-short-stories, short-fiction, short-story, shortfiction, shorts, shortstories, and shortstory