Goodreads helps you keep track of books you want to read.
Start by marking "التائهون" as Want to Read:
التائهون
«في التائهون، أستلهم فترة شبابي بتصرف شديد. فقد عشتُ تلك الفترة مع أصدقاء كانوا يؤمنون بعالم أفضل. ومع أنَّ لا شبه بين أبطال هذه الرواية وبين أشخاص حقيقيين، فهم ليسوا من نسج الخيال تماماً. فلقد نهلتُ من معين أحلامي واستيهاماتي وحسراتي بقدر ما نهلتُ من معين ذكرياتي».
كان أبطال هذه الرواية متلازمين في شبابهم ثم تشتَّتوا ودبَّ بينهم الخصام وفرّقتهم الأيام، وسيجتمع شملهم بمناس
...more
Paperback
,
1st edition
,
555 pages
Published January 2013 by دار الفارابي - بيروت (first published November 2nd 2001)
Amin Maalouf (Arabic: أمين معلوف; alternate spelling Amin Maluf) is a Lebanese journalist and novelist. He writes and publishes primarily in French.

Most of Maalouf's books have a historical setting, and like Umberto Eco, Orhan Pamuk, and Arturo Pérez-Reverte, Maalouf mixes fascinating historical facts with fantasy and philosophical ideas. In an interview Maalouf has said that his role as a writer
...more
News & Interviews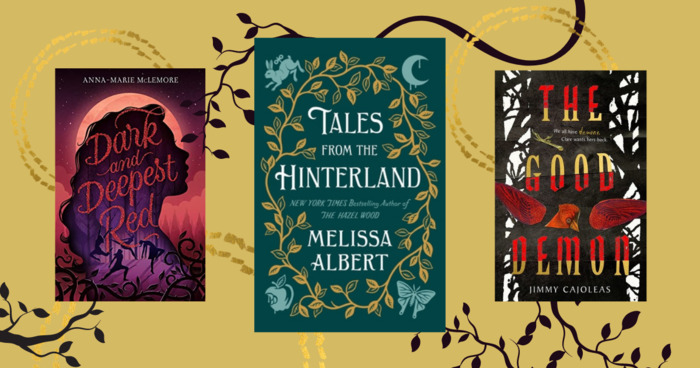 Melissa Albert burst onto the YA scene (and catapulted into readers' hearts) with her 2018 debut The Hazel Wood. This darkly fantastical...
"لستُ من أتباع أي دين، ولا أشعر بالحاجة لأن أصبح كذلك.
وموقفي من هذه المسألة غير مريح لا سيما وأنني لا أشعر بنفسي ملحدًا كذلك. لا أستطيع أن أؤمن بأن السماء فارغة، وبأنه لا يوجد بعد الموت سوى العدم. فماذا يوجد وراء ذلك؟ لا أدري. هل يوجد شيء ما؟ لا علم لي. أرجو ذلك، إنما لا أعرف؛ وأشعر بالريبة إزاء من يدعون المعرفة، سواء كانت أشكال يقينهم دينية أم ملحدة.
إنني في منزلة بين الإيمان وعدم الإيمان مثلما أنا في منزلة بين وطنين، ألاطف هذا وألاطف ذاك، ولا أنتمي لأي منهما. لا أشعر بنفسي غير مؤمن إلا حين أستمع إلى عظة رجل دين؛ ففي كل عظة، وكل إشارة إلى كتاب مقدس، يتمرد عقلي، ويتشتت انتباهي، وتتمتم شفتاي لعنات. غير أني أرتعش في أعماقي حين أحضر مأتمًا علمانيًا، وتتملكني الرغبة بدندنة تراتيل سريانية، أو بيزنطية، أو حتى ترتيلة القربان المقدس القديمة التي يقال إنها من تأليف توما الأكويني.
ذلك هو درب التيه الذي أسلكه في مجال الدين. وبالطبع، أسير فيه وحيدًا، بدون أن أتبع أحدًا، وبدون أن أدعو أحدًا لأن يتبعني."
— 189 likes
"في بلداننا تقوم الثورات باسم الشعب و يجد الشعب نفسه مطروداً و مرمياً على الطرقات"
— 139 likes
More quotes…