Goodreads helps you keep track of books you want to read.
Start by marking "الأطفال يتعلمون ما يعايشونه" as Want to Read:
الأطفال يتعلمون ما يعايشونه
سوف يساعدك هذا الكتاب على أن تصبح الوالد الذي طالما حلمت بأن تكونه، وأن تربي أطفالاً تفخر بهم دائماً، كما يعمل هذا الكتاب القائم على الفطرة السليمة على مساعدة جيل جديد من الآباء في تنشئة أبنائهم بحكمة، وتفجير الثروات الكامنة داخلهم، وذلك عن طريق تعليمهم القيم الثمينة في الحياة من خلال القدوة الحسنة.
Paperback
,
الاولى
,
269 pages
Published 2005 by مكتبة جرير (first published 1998)
Related Articles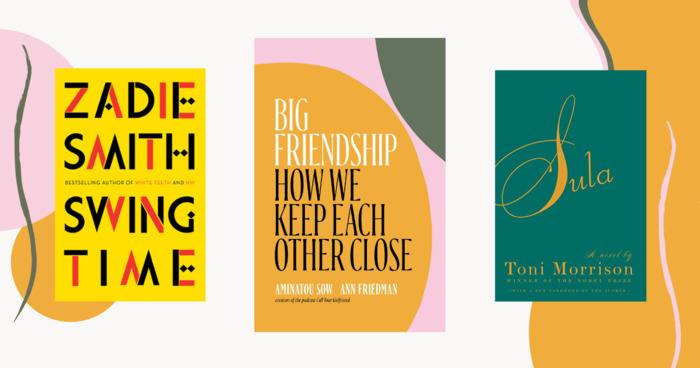 Aminatou Sow and Ann Friedman know the radical life-changing power of a good friendship. The two launched their hit podcast Call Your Girlfriend ...
"Bila seorang anak hidup dengan kritik,ia akan belajar menghukum.Bila seorang anak hidup dengan permusuhan, ia akan belajar kekerasan. Bila seorang anak hidup dengan olokan,ia belajar menjadi malu. Bila seorang anak hidup dengan rasa malu, ia belajar merasa bersalah. Bila seorang anak hidup dengan dorongan, ia belajar percaya diri. Bila seorang anak hidup dengan keadilan,ia belajar menjalankan keadilan. Bila seorang anak hidup dengan ketentraman, ia belajar tentang iman. Bila seorang anak hidup dengan dukungan,ia belajar menyukai dirinya sendiri. Bila seorang anak hidup dengan penerimaan dan persahabatan , ia belajar untuk mencintai dunia."
— 24 likes
"If children live with criticism, They learn to condemn.
If children live with hostility, They learn to fight.
If children live with ridicule, They learn to be shy.
If children live with shame, They learn to feel guilty.
If children live with encouragement, They learn confidence.
If children live with tolerance, They learn to be patient.
If children live with praise, They learn to appreciate.
If children live with acceptance, They learn to love.
If children live with approval, They learn to like themselves.
If children live with honesty, They learn truthfulness.
If children live with security, They learn to have faith in themselves and others.
If children live with friendliness, They learn the world is a nice place in which to live."
— 0 likes
More quotes…