Goodreads helps you keep track of books you want to read.
Start by marking "The Einstein Intersection" as Want to Read:
The Einstein Intersection
The Einstein Intersection won the Nebula Award for best science fiction novel of 1967. The surface story tells of the problems a member of an alien race, Lo Lobey, has assimilating the mythology of earth, where his kind have settled among the leftover artifacts of humanity. The deeper tale concerns, however, the way those who are "different" must deal with the dominant cul
...more
Published July 15th 1998 by Wesleyan University Press (first published 1967)
Samuel Ray Delany, also known as "Chip," is an award-winning American science fiction author. He was born to a prominent black family on April 1, 1942, and raised in Harlem. His mother, Margaret Carey Boyd Delany, was a library clerk in the New York Public Library system. His father, Samuel Ray Delany, Senior, ran a successful Harlem undertaking establishment, Levy & Delany Funeral Home, on 7th Av
...more
Related Articles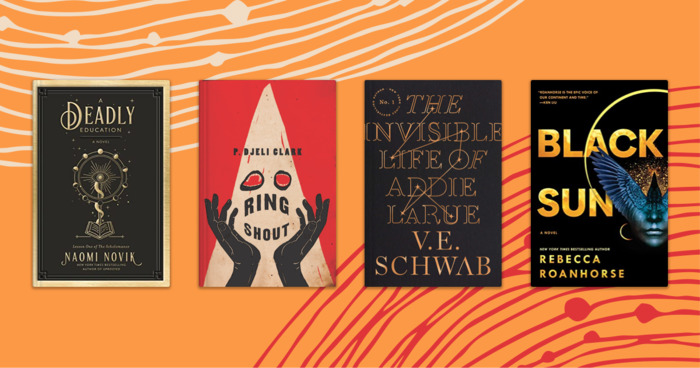 If you love the fantasy genre, this is the season for you! Some of the biggest books out this fall promise to be epics full of magic, adventure,...
"Wars and chaoses and paradoxes ago, two mathematicians between them ended an age d began another for our hosts, our ghosts called Man. One was Einstein, who with his Theory of Relativity defined the limits of man's perception by expressing mathematically just how far the condition of the observer influences the thing he perceives.
...
The other was Goedel, a contemporary of Eintstein, who was the first to bring back a mathematically precise statement about the vaster realm beyond the limits Einstein had defined: In any closed mathematical system--you may read 'the real world with its immutable laws of logic'--there are an infinite number of true theorems--you may read 'perceivable, measurable phenomena'--which, though contained in the original system, can not be deduced from it--read 'proven with ordinary or extraordinary logic.' Which is to say, there are more things in heaven and Earth than are dreamed of in your philosophy, Horatio. There are an infinite number of true things in the world with no way of ascertaining their truth. Einstein defined the extent of the rational. Goedel stuck a pin into the irrational and fixed it to the wall of the universe so that it held still long enough for people to know it was there.
...
The visible effects of Einstein's theory leaped up on a convex curve, its production huge in the first century after its discovery, then leveling off. The production of Goedel's law crept up on a concave curve, microscopic at first, then leaping to equal the Einsteinian curve, cross it, outstrip it. At the point of intersection, humanity was able to reach the limits of the known universe...
... And when the line of Goedel's law eagled over Einstein's, its shadow fell on a dewerted Earth. The humans had gone somewhere else, to no world in this continuum. We came, took their bodies, their souls--both husks abandoned here for any wanderer's taking. The Cities, once bustling centers of interstellar commerce, were crumbled to the sands you see today."
— 1 likes
"I do not say, however, that every delusion or wandering of the mind should be called madness. Erasmus of Rotterdam, The Praise of Folly There"
— 1 likes
More quotes…