Goodreads helps you keep track of books you want to read.
Start by marking "Immortal City (Immortal City, #1)" as Want to Read:
Immortal City
Jackson Godspeed is the hottest Angel in a city that revolves around idolizing Immortals like him. He grew up in the spotlight, and in less than a week he'll become the youngest full-fledged Guardian ever. People around the world are lining up to pay for him to keep them safe. His lifelong dream of becoming a hero is finally within his grasp - and he can't afford to let th
...more
Published April 3rd 2012 by Razorbill
Scott Speer is a movie and music video director and a graduate of the University of Southern California's School of Cinema Television. He has directed music videos for artists such as Will.I.Am, Jordin Sparks, and Ashley Tisdale and is currently directing Step Up 4. Scott lives in Los Angeles, California.
Other books in the series
News & Interviews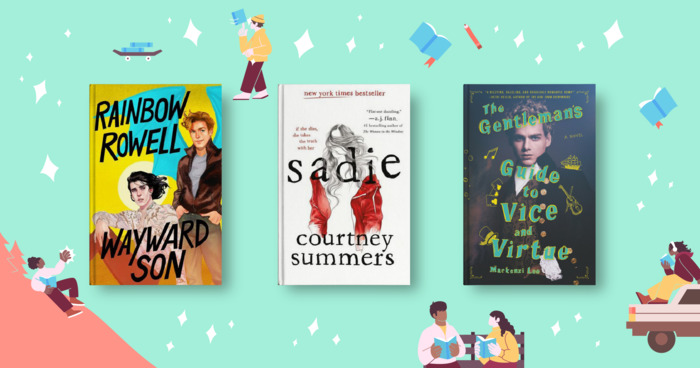 The young adult genre continues to lead literature in embracing new voices, championing all types of diversity, and, well, just really app...
"Will you listen to me just this once?" he nearly yelled. "I . . . I like you, Maddy. I mean, more than just as a friend. Are you so stubborn you can't
see that? Maybe last night meant nothing to you, but it meant something to me." His eyes were vulnerable, almost tortured. "Did you ever even
consider that I might love you, you stubborn, impossible girl?"
— 137 likes
"You're right," Jacks said. "You're not part of my world. You're not one of those girls. And maybe that's why."
"Why what?"
"Why I can't stop thinking about you."
Maddy rolled her eyes. "Guys like you don't say that to girls like me."
"I've never said that to anyone, actually," Jacks corrected. "In fact, I've never done anything like this before." He let out a little laugh. "How am I doing?"
He swallowed hard, trying to push down his nervousness. He was astonished to realize he was nervous. Somehow being around Maddy just put him in a different space. Jacks felt so present.
Maddy stared at him, letting the anger and frustration surge through her.
"Why are you doing this to me?" she asked finally.
He paused, considering.
"I'm being honest. I know you may not believe me. But I haven't been able to not think about you. When we were in the back at the restaurant, and . . ." Jacks's voice trailed off, his face coloring. "I still feel terrible about what I did. I lied to you and, even though I had good reasons for it, it was wrong of me."
Maddy studied him. Was he telling the truth?
Jacks smiled. "I mean this in the best possible way: I'm not going to leave you alone until you let me make it up to you. I'm serious. I'll be here every night. You might as well get me some pajamas and a toothbrush."
Despite her best efforts not to, Maddy laughed. She looked at Jacks and could see the faintest twinkle of light in his eyes.
"So what you're saying is that I should just give in and let you make it up to me. Otherwise you'll be tormenting me like this for the rest of my life?"
"Pretty much. Yeah."
"Well." She sighed. "What do you have in mind?"
"Come fly with me."
— 75 likes
More quotes…