Goodreads helps you keep track of books you want to read.
Start by marking ". . . And Then There Were None" as Want to Read:
. . . And Then There Were None
A short science-fiction book depicting a Terran ship, whose crew generally ascribe to social hierarchies and capitalist principles, landing on a planet inhabited entirely by matter-of-fact anarchists. In many ways, this can be called a farce and a satire. A text can be found on abelard.org, and possibly in other places.
. . . And Then There Were None was later expanded into
...more
Published (first published June 1951)
Eric Frank Russell was a British author best known for his science fiction novels and short stories. Much of his work was first published in the United States, in John W. Campbell's Astounding Science Fiction and other pulp magazines. Russell also wrote horror fiction for Weird Tales, and non-fiction articles on Fortean topics. A few of his stories were published under pseudonyms, of which Duncan
...more
Related Articles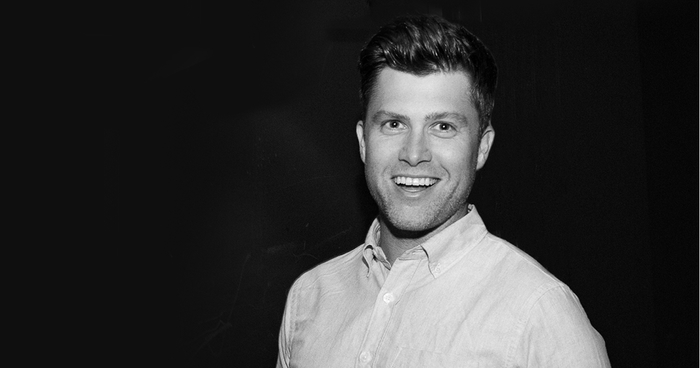 You might know comedian Colin Jost from his work as the co-anchor of Saturday Night Live's Weekend Update, or perhaps you know him as Scarlett...
"Do you mind?' He inquired politely as he lowered himself into the chair.

'Do I mind what?' She examined his ears as if they were curious phenomena. 'Rabies, dogs, aged relatives or standing around in the rain?'

'Do you mind me sitting here?'

'I can please myself whether or not I endure it. That's freedom, isn't it?"
— 2 likes
"What does
this F. — I.W. mean?"
"Initial-slang," informed Baines. "Made correct
by common usage. It has become a worldwide
motto. You'll see it all over the place if you haven't
noticed it already."
"I have seen it here and there but attached no importance
to it and thought nothing more about it. I
remember now that it was inscribed in several places
including Seth's and the fire depot."
"It was on the sides of that bus we couldn't
empty," put in Gleed. "It didn't mean anything to
me."
"It means plenty," said Jeff. "Freedom — I
Won't!"
"That kills me," Gleed responded. "I'm stone
dead already. I've dropped in my tracks." He
watched Harrison thoughtfully pocketing the plaque.
"A piece of abracadabra. What a weapon!"
"Ignorance is bliss," asserted Baines, strangely
sure of himself. "Especially when you don't know
that what you're playing with is the safety catch of
something that goes bang."
"All right," challenged Gleed, taking him up on
that. "Tell us how it works."
"I won't." Baines' grin reappeared. He seemed to
be highly satisfied about something.
"That's a fat lot of help." Gleed felt let down, especially
over that momentary hoped-for reward.
"You brag and boast about a one-way weapon, toss
across a slip of stuff with three letters on it and then
go dumb. Any folly will do for braggarts and any
braggart can talk through the seat of his pants. How
about backing up your talk?"
"I won't," repeated Baines, his grin broader than
ever. He gave the onlooking Harrison a fat, significant
wink.
It made something spark vividly within Harrison's
mind. His jaw dropped, he dragged the plaque from
his pocket and stared at it as if seeing it for the first
time.
"Give it back to me," requested Baines, watching
him.
Replacing it in his pocket, Harrison said very
firmly, "I won't."
Baines chuckled.

"Some people catch on quicker than others."
— 1 likes
More quotes…