Goodreads helps you keep track of books you want to read.
Start by marking "Collected Stories" as Want to Read:
Collected Stories
Collected here are twenty-six of Gabriel Garcia Marquez's most brilliant and enchanting short stories, presented in the chronological order of their publication in Spanish from three volumes: Eyes of a Blue Dog, Big Mama's Funeral, and The Incredible and Sad Tale of lnnocent Eréndira and Her Heartless Grandmother.

Combining mysticism, history, and humor, the stories in thi
...more
Published May 13th 2008 by Harper Perennial Modern Classics (first published November 1st 1984)
Gabriel José de la Concordia Garcí­a Márquez was a Colombian novelist, short-story writer, screenwriter and journalist. Garcí­a Márquez, familiarly known as "Gabo" in his native country, was considered one of the most significant authors of the 20th century. In 1982, he was awarded the Nobel Prize in Literature.

He studied at the University of Bogotá and later worked as a reporter for the Colombian
...more
Related Articles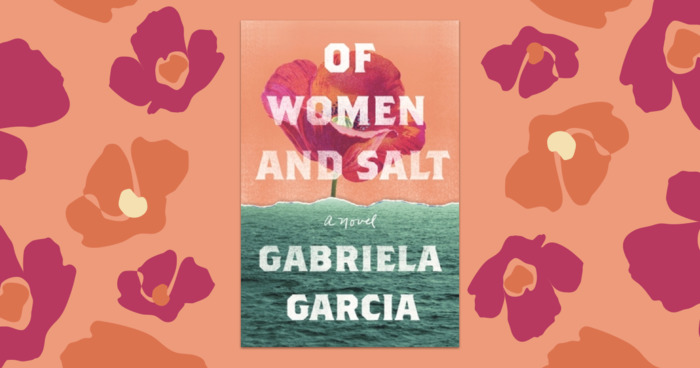 Of Women and Salt, the debut novel by Gabriela Garcia, has the feel of a sweeping family saga that's hard to reconcile with the fact that it's...
"انسحب "غابرييل غارسيا ماركيز" من الحياة الاجتماعية، لأسباب صحية . فقد أصيب بسرطان في الغدد الليمفاوية ويبدو أن حالته في تدهور مستمر...
قام ماركيز بإرسال خطاب الوداع هذا إلى أصدقائه، الذي انتشر على شبكة الإنترنت انتشاراً واسعاً. والكلمات مؤثرة للغاية تلمح من خلفها حكمة إنسان وكاتب كبير


] قال ماركيز فيه :

:
> لو وهبني الله حياة أطول لكان من المحتمل ألا أقول كل ما أفكر فيه، لكنني بالقطع كنت سأفكر في كل ما أقوله.

> كنت سأقيّم الأشياء ليس وفقاً لقيمتها المادية، بل وفقاً لما تنطوي عليه من معان.

> كنت سأنام أقلّ، وأحلم أكثر في كل دقيقة نغمض فيها عيوننا نفقد ستين ثانية من النور ، كنت سأسير بينما يتوقف الآخرون . أظل يقظاً بينما يخلد آخرون للنوم ، كنت سأستمع بينما يتكلم الآخرون . كنت سأستمتع بآيس كريم لذيذ بطعم الشكولاتة .

> لو أن الله أهداني بعض الوقت لأعيشه كنت سأرتدي البسيط من الثياب ، كنت سأتمدد في الشمس تاركاً جسدي مكشوفاً بل وروحي أيضاً .

> يا إلهي ... لو أن لي قليلاً من الوقت لكنت كتبت بعضاً مني على الجليد وانتظرت شروق الشمس .

> كنت سأرسم على النجوم قصيدة 'بنيدتي' وأحلام 'فان كوخ' كنت سأنشد أغنية من أغاني 'سرات' أهديها للقمر ، لرويت الزهر بدمعي ، كي أشعر بألم أشواكه ، وبقبلات أوراقه القرمزية .

> يا إلهي ... إذا كان مقدراً لي أن أعيش وقتاً أطول، لما تركت يوماً واحد يمر دون أن أقول للناس أنني أحبهم ، أحبهم جميعاً ، لما تركت رجلاً واحداً أو امرأة إلا وأقنعته أنه المفضل عندي ، كنت عشت عاشقاً للحب .

> كنت سأثبت لكل البشر أنهم مخطئون لو ظنوا أنهم يتوقفون عن الحب عندما يتقدمون في السن ، في حين أنهم في الحقيقة لا يتقدمون في السن إلا عندما يتوقفون عن الحب .

> كنت سأمنح الطفل الصغير أجنحة وأتركه يتعلم وحده الطيران كنت سأجعل المسنين يدركون أن تقدم العمر ليس هو الذي يجعلنا نموت بل : الموت الحقيقي هو النسيان .

> كم من الأشياء تعلمتها منك أيها الإنسان ، تعلمت أننا جميعا نريد أن نعيش في قمة الجبل ، دون أن ندرك أن السعادة الحقيقية تكمن في تسلق هذا الجبل ، تعلمت أنه حين يفتح الطفل المولود كفه لأول مرة تظل كف والده تعانق كفه إلى الأبد ، تعلمت أنه ليس من حق الإنسان أن ينظر إلى الآخر ،

> من أعلى إلى أسفل ، إلا إذا كان يساعده على النهوض ، تعلمت منك هذه الأشياء الكثيرة ، لكنها للأسف لن تفيدني لأني عندما تعلمتها كنت أحتضر .

عبر عما تشعر به دائماً ، افعل ما تفكر فيه.. لو كنت أعرف أن هذه ستكون المرة الأخيرة التي أراك فيها نائماً ، لكنت احتضنتك بقوة ، ولطلبت من الله أن يجعلني حارساً لروحك.

> لو كنت أعرف أن "
— 33 likes
"Not only was he the tallest, strongest, most virile, and best built man they had ever seen, but even though they were looking at him there was no room for him in their imagination."
— 5 likes
More quotes…