Goodreads helps you keep track of books you want to read.
Start by marking "معالم في الطريق" as Want to Read:
Read Book*
*Different edition
معالم في الطريق
من أشهر كتب سيد قطب ومن أكثرها جدلاً. يتحدث فيه الكاتب عن الجيل القرآني الفريد وطبيعة المنهج القرآني، ونشأة المجتمع المسلم، والجهاد في سبيل الله، وجنسية المسلم و عقيدته باعتبارها معالم مهمة في طريق الأمة الإسلامية للتمكين و قيادة العالم.

The author speaks about the unique Quranic generation, the nature of the Quranic method, the characteristics of Islamic society, jihad in
...more
Published 1973 by دار الشروق (first published November 1964)
The saying that 'The pen is mightier than the sword' accurately describes the life-story of Sayyid Qutb ( سيد قطب ); who was an Egyptian prominent revivalist, ideologue, thinker, and a leading intellectual of the Egyptian Muslim Brotherhood (al 'Ikhwan ul- Muslimun) in the 1950s and 60s.

He is best known for his work on redefining the role of Islam in social and political change, particularly in hi
...more
Related Articles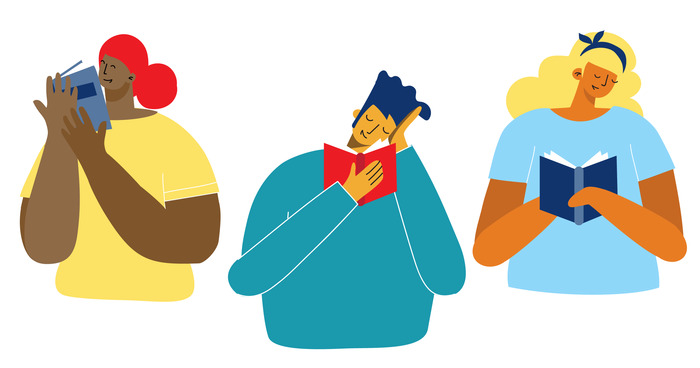 Discover lots of new and upcoming nonfiction reads this spring with our author interviews, articles, and book lists!   Interviews with...
"إن هذا القرآن لا يمنح كنوزه إلا لمن يُقبل عليه بهذه الروح : روح المعرفة المنشئة للعمل ، إنه لم يجئ ليكون كتاب متاع عقلي ، ولا كتاب أدب وفن ، ولا كتاب قصة وتاريخ -وإن كان هذا كله من محتوياته- إنما جاء ليكون منهاج حياة ، منهاجاً إلهياً خالصاً ،"
— 156 likes
"وليس في إسلامنا ما نخجل منه ، وما نضطر للدفاع عنه ، وليس فيه مانتدسس به للناس تدسساً ، أو ما نتلعثم في الجهر به على حقيقته . إن الهزيمة الروحية أمام الغرب وأمام الشرق وأمام أوضاع الجاهلية هنا وهناك هي التي تجعل بعض الناس .. المسلمين .. يتلمس للإسلام موافقات جزئية من النظم البشرية ، أو يتلمس من أعمال " الحضارة " الجاهلية ما يسند به أعمال الإسلام وقضاءه في بعض الأمور … إنه إذا كان هناك من يحتاج للدفاع والتبرير والاعتذار فليس هو الذي يقدم الإسلام للناس . وإنما هو ذاك الذي يحيا في هذه الجاهلية المهلهلة المليئة بالمتناقضات وبالنقائض والعيوب ، ويريد أن يتلمس المبررات للجاهلية . وهؤلاء هم الذين يهاجمون الإسلام ويلجئون بعض محبيه الذين يجهلون حقيقته إلى الدفاع عنه ، كـأنه متهم مضطر للدفاع عن نفسه في قفص الاتـهام"
— 72 likes
More quotes…