Goodreads helps you keep track of books you want to read.
Start by marking "Paradise" as Want to Read:
Paradise
"They shoot the white girl first. With the rest they can take their time." So begins this visionary work from a storyteller. Toni Morrison's first novel since she was awarded the Nobel Prize for Literature, Paradise opens with a horrifying scene of mass violence and chronicles its genesis in an all-black small town in rural Oklahoma.

Founded by the descendants of freed sla
...more
Paperback
,
First Plume Printing (Oprah's Book Club)
,
318 pages
Published April 1st 1999 by Plume (Penguin Books Ltd) (first published 1997)
Toni Morrison (born Chloe Ardelia Wofford) was an American author, editor, and professor who won the 1993 Nobel Prize in Literature for being an author "who in novels characterized by visionary force and poetic import, gives life to an essential aspect of American reality."

Her novels are known for their epic themes, vivid dialogue, and richly detailed African American characters; among the best k
...more
Related Articles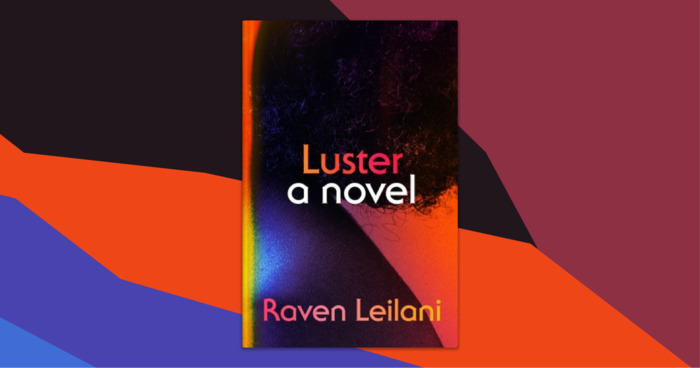 Luster is the breathtaking and often hilarious debut from novelist Raven Leilani. The story follows Edie, a 23-year-old trying to find her way ...
"Let me tell you about love, that silly word you believe is about whether you like somebody or whether somebody likes you or whether you can put up with somebody in order to get something or someplace you want or you believe it has to do with how your body responds to another body like robins or bison or maybe you believe love is how forces or nature or luck is benign to you in particular not maiming or killing you but if so doing it for your own good. Love is none of that. There is nothing in nature like it. Not in robins or bison or in the banging tails of your hunting dogs and not in blossoms or suckling foal. Love is divine only and difficult always. If you think it is easy you are a fool. If you think it is natural you are blind. It is a learned application without reason or motive except that it is God. You do not deserve love regardless of the suffering you have endured. You do not deserve love because somebody did you wrong. You do not deserve love just because you want it. You can only earn - by practice and careful contemplations - the right to express it and you have to learn how to accept it. Which is to say you have to earn God. You have to practice God. You have to think God-carefully. And if you are a good and diligent student you may secure the right to show love. Love is not a gift. It is a diploma. A diploma conferring certain privileges: the privilege of expressing love and the privilege of receiving it. How do you know you have graduated? You don't. What you do know is that you are human and therefore educable, and therefore capable of learning how to learn, and therefore interesting to God, who is interested only in Himself which is to say He is interested only in love. Do you understand me? God is not interested in you. He is interested in love and the bliss it brings to those who understand and share the interest. Couples that enter the sacrament of marriage and are not prepared to go the distance or are not willing to get right with the real love of God cannot thrive. They may cleave together like robins or gulls or anything else that mates for life. But if they eschew this mighty course, at the moment when all are judged for the disposition of their eternal lives, their cleaving won't mean a thing. God bless the pure and holy. Amen."
— 532 likes
"How exquisitely human was the wish for permanent happiness, and how thin human imagination became trying to achieve it."
— 41 likes
More quotes…