Goodreads helps you keep track of books you want to read.
Start by marking "A Tangled Web" as Want to Read:
A Tangled Web
No amount of drama between the Dark and Penhallow families can prepare them for what follows when Aunt Becky bequeaths her prized heirloom jug - the owner to be revealed in one year's time. The intermarriages, and resulting fighting and feuding, that have occurred over the years grow more intense as Gay Penhallow's fiancé leaves her for the devious Nan Penhallow; Peter Pen
...more
Published August 1st 1989 by Seal Books (first published 1931)
Lucy Maud Montgomery was a Canadian author, best known for a series of novels beginning with Anne of Green Gables, published in 1908.

The author of the famous Canadian novel Anne of Green Gables, Lucy Maud Montgomery, was born at Clifton, Prince Edward Island, Nov. 30, 1874. She came to live at Leaskdale, north of Uxbridge Ontario, in 1911 after her wedding with Rev. Ewen Macdonald on July 11, 1911
...more
News & Interviews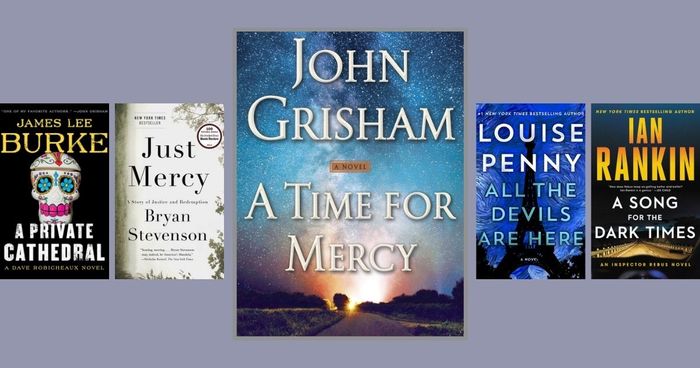 The prolific and beloved author John Grisham, known for his courtroom thrillers, is back this month with a new pageturner, A Time for Mercy,...
"It must be admitted frankly that Aunt Becky was not particularly beloved by her clan. She was too fond of telling them what she called the plain truth. And, as Uncle Pippin said, while the truth was all right, in its place, there was no sense in pouring out great gobs of it around where it wasn't wanted. To Aunt Becky, however, tact and diplomacy and discretion, never to mention any consideration for any one's feelings, were things unknown."
— 7 likes
"Really, Nan could be very odious when she liked. Yet somehow she [Gay] didn't hate her as before. She felt very indifferent to her. She found herself looking at her with cool, appraising eyes, seeing her as she had never seen her before. An empty, selfish little creature, who had always to be amused like a child. ...A girl who posed as a sophisticate before her country cousins but who was really more provincial than they were, knowing nothing of real life or real love or real emotion of any kind. Gay wondered, as she looked, how she could ever have hated this girl—ever been jealous of her. She was not worth hating. Gay spoke at last. She stood up and looked levelly at Nan. There was contempt in her quiet voice.

"I suppose you came here to hurt me, Nan. You haven't—you can never hurt me again. You've lost the power. I think I even feel a little sorry for you. You've always been a taker, Nan. All through your life you've taken whatever you wanted. But you've never been a giver—you couldn't be because you've nothing to give. Neither love nor truth nor understanding nor kindness nor loyalty. Just taking all the time and giving nothing—oh, it has made you very poor. So poor that nobody need envy you."
— 6 likes
More quotes…