Goodreads helps you keep track of books you want to read.
Start by marking "The Egg" as Want to Read:
The Egg
A short story about the universe and your place in it.

"You were on your way home when you died. It was a car accident. Nothing particularly remarkable, but fatal nonetheless. You left behind a wife and two children. It was a painless death. ... And that's when you met me."

The Egg is a short story written by Andy Weir, his most popular, and follows a nameless 48-year-old ma
...more
Published August 15th 2009 by Andy Weir / Galactanet
ANDY WEIR built a career as a software engineer until the success of his first published novel, THE MARTIAN, allowed him to live out his dream of writing fulltime. He is a lifelong space nerd and a devoted hobbyist of subjects such as relativistic physics, orbital mechanics, and the history of manned spaceflight. He also mixes a mean cocktail. He lives in California. Andy's next book, ARTEMIS, is
...more
Related Articles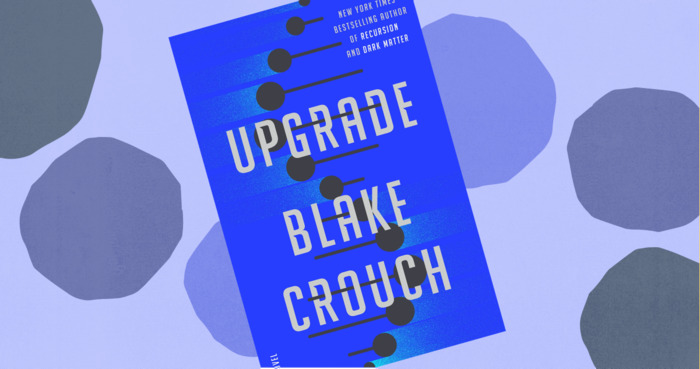 Logan Ramsay has unintentionally become a better version of himself.   As an agent for the Gene Protection Agency, Logan receives an upgrade to...
"Wait. I'm everyone!?"
"Now you're getting it," I said, with a congratulatory slap on the back.
"I'm every human being who ever lived?"
"Or who will ever live, yes."
"I'm Abraham Lincoln?"
"And you're John Wilkes Booth, too," I added.
"I'm Hitler?" You said, appalled.
"And you're the millions he killed."
"I'm Jesus?"
"And you're everyone who followed him."
You fell silent.
"Every time you victimized someone," I said, "you were victimizing yourself. Every act of kindness you've done, you've done to yourself. Every happy and sad moment ever experienced by any human was, or will be, experienced by you."
— 77 likes
"It's like sticking your finger in a glass of water to see if it's hot or cold. You put a tiny part of yourself into the vessel, and when you bring it back out, you've gained all the experiences it had."
— 21 likes
More quotes…