Goodreads helps you keep track of books you want to read.
Start by marking "A Timbered Choir: The Sabbath Poems, 1979-1997" as Want to Read:
A Timbered Choir: The Sabbath Poems, 1979-1997
Berry's Sabbath poems embrace much that is elemental to human life--beauty, death, peace, and hope.In his preface to the collection, Berry writes about the growing audience for public poetry readings. While he sees poetry in the public eye as a good thing, Berry asks us to recognize the private life of the poem. These Sabbath poems were written "in silence, in solitude, an
...more
Published 1998 by Counterpoint
Wendell Berry is a conservationist, farmer, essayist, novelist, professor of English and poet. He was born August 5, 1934 in Henry County, Kentucky where he now lives on a farm. The New York Times has called Berry the "prophet of rural America."
...more
Related Articles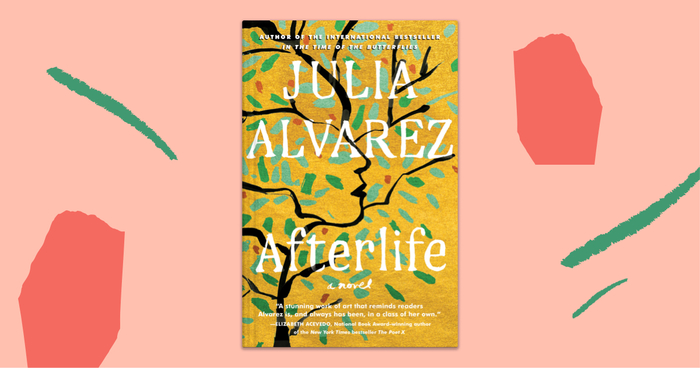 In a year that seems to present new challenges for us at every turn, Julia Alvarez's latest novel, Afterlife, has arrived at the perfect time.
"Sabbaths, 1982—IV  
("A gardener rises out of the ground")


Thrush song, stream song, holy love
That flows through earthly forms and folds,
The song of Heaven's Sabbath fleshed
In throat and ear, in stream and stone,
A grace living here as we live,
Move my mind now to that which holds
Things as they change.
The warmth has come.
The doors have opened. Flower and song
Embroider ground and air, lead me
Beside the healing field that waits;
Growth, death, and a restoring form
Of human use will make it well.
But I go on, beyond, higher
In the hill's fold, forget the time
I come from and go to, recall
This grove left out of all account,
A place enclosed in song.
Design
Now falls from thought. I go amazed
Into the maze of a design
That mind can follow but not know,
Apparent, plain, and yet unknown,
The outline lost in earth and sky.
What form wakens and rumples this?
Be still. A man who seems to be
A gardener rises out of the ground,
Stands like a tree, shakes off the dark,
The bluebells opening at his feet,
The light a figured cloth of song."
— 2 likes
"Even while I dreamed I prayed that what I saw was only fear and no foretelling,
for I saw the last known landscape destroyed for the sake
of the objective, the soil bludgeoned, the rock blasted.
Those who had wanted to go home would never get there now.

I visited the offices where for the sake of the objective the planners planned
at blank desks set in rows. I visited the loud factories
where the machines were made that would drive ever forward
toward the objective. I saw the forest reduced to stumps and gullies; I saw
the poisoned river, the mountain cast into the valley;
I came to the city that nobody recognized because it looked like every other city.
I saw the passages worn by the unnumbered
footfalls of those whose eyes were fixed upon the objective.

Their passing had obliterated the graves and the monuments
of those who had died in pursuit of the objective
and who had long ago forever been forgotten, according
to the inevitable rule that those who have forgotten forget
that they have forgotten. Men, women, and children now pursued the objective
as if nobody ever had pursued it before.

The races and the sexes now intermingled perfectly in pursuit of the objective.
the once-enslaved, the once-oppressed were now free
to sell themselves to the highest bidder
and to enter the best paying prisons
in pursuit of the objective, which was the destruction of all enemies,
which was the destruction of all obstacles, which was the destruction of all objects,
which was to clear the way to victory, which was to clear the way to promotion, to salvation, to progress,
to the completed sale, to the signature
on the contract, which was to clear the way
to self-realization, to self-creation, from which nobody who ever wanted to go home
would ever get there now, for every remembered place
had been displaced; the signposts had been bent to the ground and covered over.

Every place had been displaced, every love
unloved, every vow unsworn, every word unmeant
to make way for the passage of the crowd
of the individuated, the autonomous, the self-actuated, the homeless
with their many eyes opened toward the objective
which they did not yet perceive in the far distance,
having never known where they were going,
having never known where they came from."
— 0 likes
More quotes…