Goodreads helps you keep track of books you want to read.
Start by marking "Step Across This Line: Collected Nonfiction 1992-2002" as Want to Read:
Step Across This Line: Collected Nonfiction 1992-2002
For all their permeability, the borders snaking across the world have never been of greater importance. This is the dance of history in our age: slow, slow, quick, quick, slow, back and forth and from side to side, we step across these fixed and shifting lines. —from Part IV

With astonishing range and depth, the essays, speeches, and opinion pieces assembled in this book ch
...more
Published September 30th 2003 by Modern Library (first published 2002)
Sir Ahmed Salman Rushdie is a novelist and essayist. Much of his early fiction is set at least partly on the Indian subcontinent. His style is often classified as magical realism, while a dominant theme of his work is the story of the many connections, disruptions and migrations between the Eastern and Western world.

His fourth novel, The Satanic Verses, led to protests from Muslims in several coun
...more
Related Articles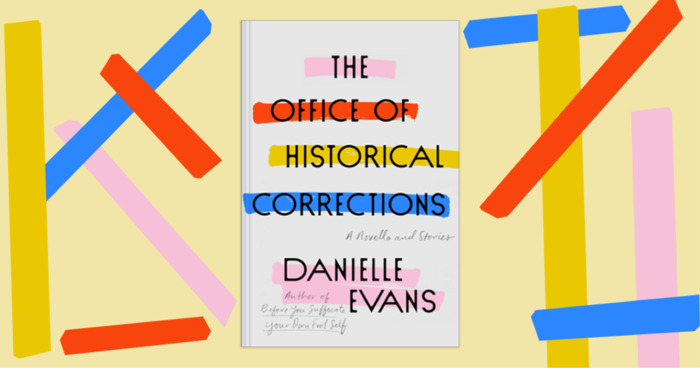 Danielle Evans was just 26 when she released her short story collection Before You Suffocate Your Own Fool Self in 2010, a multi-award-winning...
"How do you defeat terrorism? Don't be terrorized."
— 224 likes
"The fundamentalist seeks to bring down a great deal more than buildings. Such people are against, to offer just a brief list, freedom of speech, a multi-party political system, universal adult suffrage, accountable government, Jews, homosexuals, women's rights, pluralism, secularism, short skirts, dancing, beardlessness, evolution theory, sex. There are tyrants, not Muslims.

United Nations Secretary-General Kofi Annan has said that we should now define ourselves not only by what we are for but by what we are against. I would reverse that proposition, because in the present instance what we are against is a no brainer. Suicidist assassins ram wide-bodied aircraft into the World Trade Center and Pentagon and kill thousands of people: um, I'm against that. But what are we for? What will we risk our lives to defend? Can we unanimously concur that all the items in the preceding list -- yes, even the short skirts and the dancing -- are worth dying for?

The fundamentalist believes that we believe in nothing. In his world-view, he has his absolute certainties, while we are sunk in sybaritic indulgences. To prove him wrong, we must first know that he is wrong. We must agree on what matters: kissing in public places, bacon sandwiches, disagreement, cutting-edge fashion, literature, generosity, water, a more equitable distribution of the world's resources, movies, music, freedom of thought, beauty, love. These will be our weapons. Not by making war but by the unafraid way we choose to live shall we defeat them.

How to defeat terrorism? Don't be terrorized. Don't let fear rule your life. Even if you are scared."
— 151 likes
More quotes…