Goodreads helps you keep track of books you want to read.
Start by marking "微微一笑很倾城 (A Slight Smile is Very Charming)" as Want to Read:
微微一笑很倾城 (A Slight Smile is Very Charming)
《微微一笑很倾城》感动千万读者的《何以笙箫默》作者顾漫最新作品。如果你"惨"遭抛弃后,忽然有个很强很拽很不可一世的男人向你求婚,你怎么反应?   男人对女人一见钟情的是什么?容貌?气质?身家?NO,校园王子+游戏高高手肖奈同学一见微微,钟情的并非她逼人的艳色,而是她那飞舞在键盘上的纤纤玉手和她镇定自若的气势!!!囧掉了吧?同是网游高手的贝微微,彼时彼刻正在电脑前有条不紊地指挥着帮战,打了一场完美的以弱胜强的辉煌战役,完全没意识到爱神小天使近在己侧……随后,篮球游泳全能优等生与游戏公司总策划人等身的肖奈大神开始了网上网下全方位地捕猎美人心……于是,一场爱情,就在一朵花开的时间里,悄然萌生了。

English description:
What is it that makes a man fall in love with a woman at
...more
Paperback
,
第一版
,
315 pages
Published August 1st 2009 by 南京:江苏文艺出版社
Associated Names:
* Gu Man
* 顾漫
* กู้ม่าน (Thai Profile)

Romanization of 顾漫.

Gu Man, born in 1981, is a renowned internet novelist in China who also works as a writer for Jinjiang Literature City. Her published works include: "Silent Separation", "Just One Smile is Alluring", "Shan Shan Comes to Eat" and "Blazing Sunlight". Some of her popular works have been adapted into drama series and films. Altho
...more
News & Interviews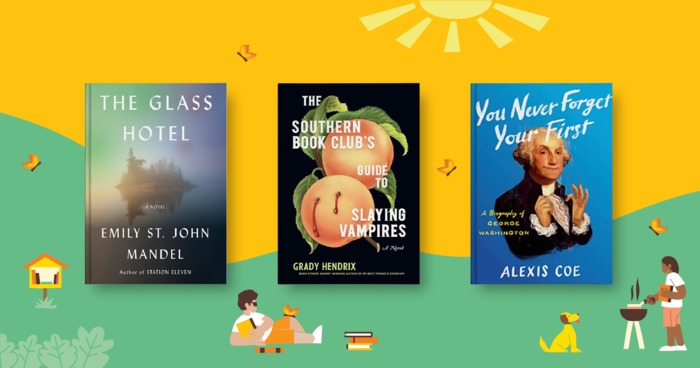 We're halfway through the year that time forgot! Ahem...I mean, 2020. Believe it or not, it's June. Traditionally, this is when the Goodr...
"Real life wasn't a game. In a game, what is required is rashness, to strike back without any hesitation. In real life, there are many things to consider. There is a need to pick the most rational course of action. Not retaliating was a bit depressing, but it was better than putting on a show for others."
— 7 likes
More quotes…