Goodreads helps you keep track of books you want to read.
Start by marking "جدد حياتك " as Want to Read:
جدد حياتك
«فى هذا الكتاب مقارنة بين تعاليم الإسلام كما وصلت إلينا، وبين أصدق ما وصلت إليه حضارة الغرب فى أدب النفس والسلوك فى محاولة للكشف عن روعة التقارب وصدق التطابق» .. هذه بعض كلمات المؤلف التى عبر بها عن سبب كتابته لهذا العمل الفريد، خاصة بعد قراءته لكتاب «دع القلق وابدأ الحياة» لديل كارنيجى وقد اعتمد فى هذا العمل على جانبين رئيسين: فهو يعرض نصوص وأحكام الإسلام ويقابل بها كتابا
...more
Paperback
,
الطبعة العشرون
,
222 pages
Published 2006 by دار القلم (first published January 1st 1987)
See Mohammed al-Ghazali al-Saqqa

في قرية نكلا العنب التابعة لمحافظة البحيرة بمصر ولد الشيخ محمد الغزالي في (5 من ذي الحجة 1335هـ) ونشأة في أسرة كريمة وتربى في بيئة مؤمنة فحفظ القرآن وقرأ الحديث في منزل والده ثم التحق بمعهد الإسكندرية الديني الابتدائي وظل به حتى حصل على الثانوية الأزهرية ثم انتقل إلى القاهرة سنة 1937م والتحق بكلية أصول الدين وفي أثناء دراسته بالقاهرة اتصل بالأستاذ حسن البنا وتوثقت ع
...more
News & Interviews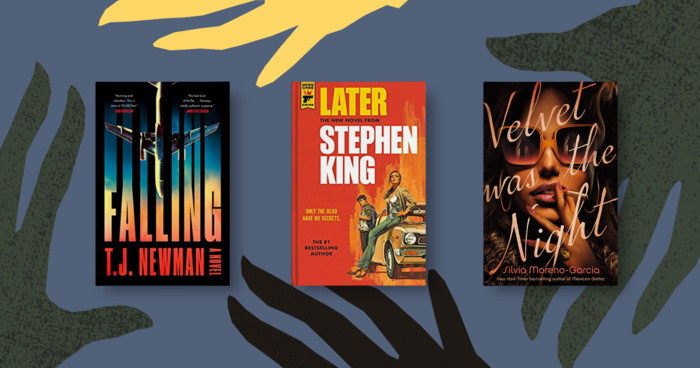 Psychological thrillers that will leave your head spinning. Cold cases, detectives hot on a trail, unreliable narrators, and a dash of poison...
"لا أدري لماذا لا يطير العباد إلى ربِّهم على أجنحةٍ من الشوق بدل أن يُساقوا إليه بسياط من الرهبة ؟! إنَّ الجهل بالله وبدينه هو عِلَّةُ هذا الشعور البارد ، أو هذا الشعور النافر - بالتعبير الصحيح - ؛ مع أنَّ البشر لن يجدوا أبرَّ بهم ولا أحنَى عليهم من الله عز وجل"
— 1488 likes
More quotes…