Goodreads helps you keep track of books you want to read.
Start by marking "The Samurai's Tale" as Want to Read:
The Samurai's Tale
When the powerful Lord Takeda's soldiers sweep across the countryside, killing and plundering, they spare the boy Taro's life and take him along with them. Taro becomes a servant in the household of the noble Lord Akiyama, where he meets Togan, a cook, who teaches Taro and makes his new life bearable. But when Togan is murdered, Taro's life takes a new direction: He will b
...more
Published September 12th 2005 by Clarion Books (first published 1984)
Erik Haugaard was born in Denmark and has traveled extensively in the United States, Italy, Spain, and Japan. Called "a writer gifted in the art of the storyteller" by the BOSTON GLOBE, he is internationally known for his accomplishments as a playwright, poet, and translator.

Haugaard has written a number of acclaimed works for young adults that transport readers back to a time and place in history
...more
Related Articles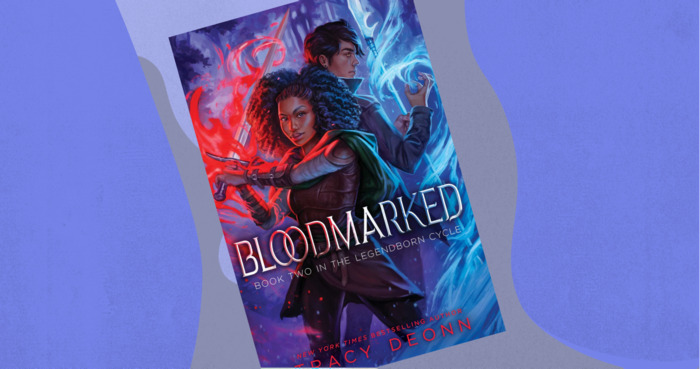 For her debut novel, author Tracy Deonn took on the task of reimagining the legend of King Arthur with a modern-day Black teenage girl at its...
"Nearly all samurai practice Zen - it is the Way of Enlightenment."
"Possibly the light of Zen is so strong that it has blinded me to its virtue." Yoshitoki smiled.
"It is very good discipline for the mind, as the martial arts are for the body." Kenmotsu looked very smug as he said this. "I do Zazen twice a week."
"I think it will do no-one any harm, though personally I find it more pleasant to think than to empty my mind of thought."
— 2 likes
"Those soldiers belonging to the victorious side whose blood has oozed into the ground and whose hearts have ceased beating, have they partaken in the triumph as well as those who are unscarred and busy draining cups of sake to each other's glorious deeds? I rather think they belong instead to the defeated."
...
"You mean that those who are killed all belong to the defeated, regardless of which side they were on?"
— 2 likes
More quotes…