Goodreads helps you keep track of books you want to read.
Start by marking "Decline and Fall" as Want to Read:
Decline and Fall
Expelled from Oxford for indecent behaviour, Paul Pennyfeather is oddly unsurprised to find himself qualifying for the position of schoolmaster at Llanabba Castle. His colleagues are an assortment of misfits, including Prendy (plagued by doubts) and captain Grimes, who is always in the soup (or just plain drunk). Then Sports Day arrives, and with it the delectable Margot B
...more
Published May 2005 by Kessinger Publishing (first published 1928)
Evelyn Waugh's father Arthur was a noted editor and publisher. His only sibling Alec also became a writer of note. In fact, his book "The Loom of Youth" (1917) a novel about his old boarding school Sherborne caused Evelyn to be expelled from there and placed at Lancing College. He said of his time there, "…the whole of English education when I was brought up was to produce prose writers; it was al
...more
Related Articles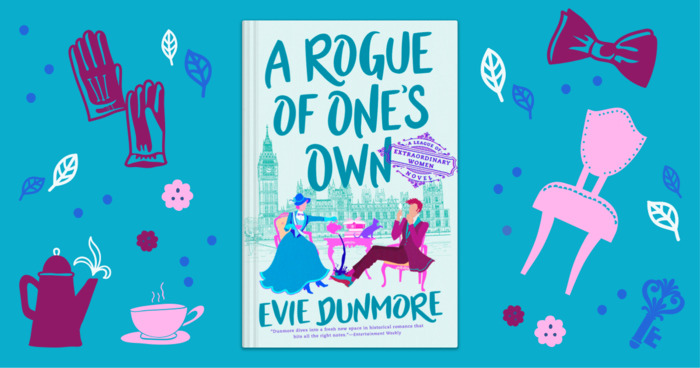 In most historical romances, love and marriage go together like...well, a horse and carriage. But what if the girl part of the girl-meets-boy...
"Old boy," said Grimes, "you're in love."
"Nonsense!"
"Smitten?" said Grimes.
"No, no."
"The tender passion?"
"No."
"Cupid's jolly little darts?"
"No."
"Spring fancies, love's young dream?"
"Nonsense!"
"Not even a quickening of the pulse?"
"No."
"A sweet despair?"
"Certainly not."
"A trembling hope?"
"No."
"A frisson? a Je ne sais quoi?"
"Nothing of the sort."
"Liar!" said Grimes."
— 26 likes
"Life is like the big wheel at Luna Park. You pay five francs and go into a room with tiers of seats all around, and in the centre the floor is made of a great disc of polished wood that revolves quickly. At first you sit down and watch the others. They are all trying to sit in the wheel, and they keep getting flung off, and that makes them laugh too. It's great fun.

You see, the nearer you can get to the hub of the wheel the slower it is moving and the easier it is to stay on. There's generally someone in the centre who stands up and sometimes does a sort of dance. Often he's paid by the management, though, or, at any rate, he's allowed in free. Of course at the very centre there's a point completely at rest, if one could only find it; I'm not very near that point myself. Of course the professional men get in the way. Lots of people just enjoy scrambling on and being whisked off and scrambling on again. How they all shriek and giggle! Then there are others, like Margot, who sit as far out as they can and hold on for dear life and enjoy that. But the whole point about the wheel is that you needn't get on it at all, if you don't want to. People get hold of ideas about life, and that makes them think they've got to join in the game, even if they don't enjoy it. It doesn't suit everyone.

People don't see that when they say "life" they mean two different things. They can mean simply existence, with its physiological implications of growth and organic change. They can't escape that - even by death, but because that's inevitable they think the other idea of life is too - the scrambling and excitement and bumps and the effort to get to the middle, and when we do get to the middle, it's just as if we never started. It's so odd.

Now you're a person who was clearly meant to stay in the seats and sit still and if you get bored watch the others. Somehow you got on to the wheel, and you got thrown off again at once with a hard bump. It's all right for Margot, who can cling on, and for me, at the centre, but you're static. Instead of this absurd division into sexes they ought to class people as static and dynamic. There's a real distinction there, though I can't tell you how it comes. I think we're probably two quite different species spiritually."
— 24 likes
More quotes…