Goodreads helps you keep track of books you want to read.
Start by marking "Practical Ethics" as Want to Read:
Practical Ethics
Peter Singer's remarkably clear and comprehensive Practical Ethics has become a classic introduction to applied ethics since its publication in 1979 and has been translated into many languages. For this second edition the author has revised all the existing chapters, added two new ones, and updated the bibliography. He has also added an appendix describing some of the deep
...more
Published January 29th 1993 by Cambridge University Press (first published 1979)
Peter Singer is sometimes called "the world's most influential living philosopher" although he thinks that if that is true, it doesn't say much for all the other living philosophers around today. He has also been called the father (or grandfather?) of the modern animal rights movement, even though he doesn't base his philosophical views on rights, either for humans or for animals.


In 2005 Time mag
...more
Related Articles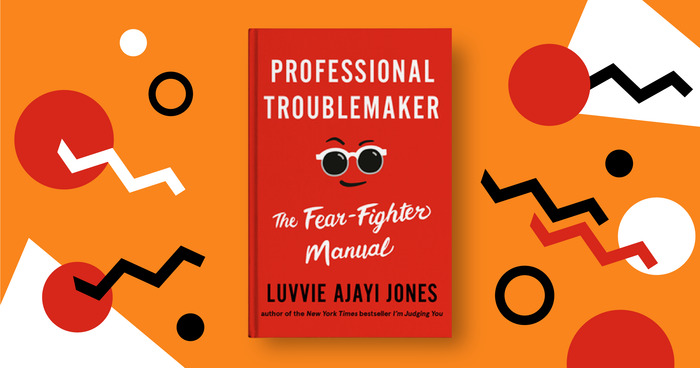 Luvvie Ajayi Jones—author, cultural critic, digital entrepreneur—might be best described as a professional truthteller. Her crazily popular...
"To give preference to the life of a being simply because that being is a member of our species would put us in the same position as racists who give preference to those who are members of their race."
— 48 likes
"As far as food is concerned, the great extravagance is not caviar or truffles, but beef, pork and poultry. Some 38 percent of the world's grain crop is now fed to animals, as well as large quantities of soybeans. There are three times as many domestic animals on this planet as there are human beings. The combined weight of the world's 1.28 billion cattle alone exceeds that of the human population. While we look darkly at the number of babies being born in poorer parts of the world, we ignore the over-population of farm animals, to which we ourselves contribute...[t]hat, however, is only part of the damage done by the animals we deliberately breed. The energy intensive factory farming methods of the industrialised nations are responsible for the consumption of huge amounts of fossil fuels. Chemical fertilizers, used to grow the feed crops for cattle in feedlots and pigs and chickens kept indoors in sheds, produce nitrous oxide, another greenhouse gas. Then there is the loss of forests. Everywhere, forest-dwellers, both human and non-human, can be pushed out. Since 1960, 25 percent of the forests of Central America have been cleared for cattle. Once cleared, the poor soils will support grazing for a few years; then the graziers must move on. Shrub takes over the abandoned pasture, but the forest does not return. When the forests are cleared so the cattle can graze, billions of tons of carbon dioxide are released into the atmosphere. Finally, the world's cattle are thought to produce about 20 percent of the methane released into the atmosphere, and methane traps twenty-five times as much heat from the sun as carbon dioxide. Factory farm manure also produces methane because, unlike manured dropped naturally in the fields, it dies not decompose in the presence of oxygen. All of this amounts to a compelling reason...for a plant based diet."
— 41 likes
More quotes…