Goodreads helps you keep track of books you want to read.
Start by marking "السماح بالرحيل : الطريق نحو التسليم" as Want to Read:
السماح بالرحيل : الطريق نحو التسليم
يشرح كتاب السماح بالرحيل آلية بسيطة وفعالة يمكن من خلالها التخلص من معوقات التنوير، والتحرر من السلبية، حيث كان الهدف الأساسي للمؤلف خلال عدة عقود من الممارسة النفسية السريرية هو إيجاد الوسائل الأكثر فعالية في تخفيف معاناة البشر بجميع أشكالها، وقد وُجدت الآلية الداخلية للتسليم لتكون ذات منفعة عملية عظيمة وقد تم شرحها في هذا الكتاب.

لقد ركزت كتب الدكتور هاوكنز السابقة على حا
...more
Paperback
,
1st Edition
,
384 pages
Published 2016 by دار الخيال للطباعة والنشر والتوزيع (first published 2012)
Sir David Ramon Hawkins, M.D, Ph.D. is a nationally renowned psychiatrist, physician, researcher, spiritual teacher and lecturer. The uniqueness of his contribution to humanity comes from the advanced state of spiritual awareness known as " Enlightenment," "Self–Realization," and "Unio Mystica."Rarely, if ever, has this spiritual state occurred in the life of an accomplished scientist and physicia
...more
Other books in the series
Related Articles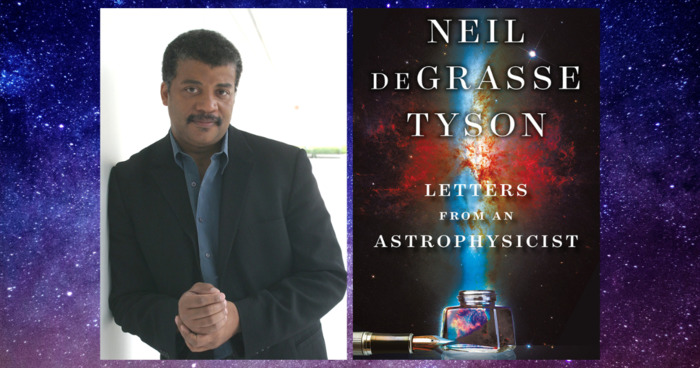 For more than a decade, Neil deGrasse Tyson, the world-renowned astrophysicist and host of the popular radio and Emmy-nominated...
"The person who suffers from inner poverty is relentlessly driven to accumulate on the material level."
— 61 likes
"Enlightenment is not something that occurs in the future, after 50 years of sitting cross-legged and saying "OM." It is right here, in this instant. The reason you're not experiencing this state of total peace and timelessness is because it is being resisted. It is being resisted because you are trying to control the moment. If you let go of trying to control your experience of the moment, and if you constantly surrender it like a tone of music, then you live on the crest of this exact always-ness. Experience arises like a note of music. The minute you hear a note, it's already passing away. The instant you've heard it, it's already dissolving. So every single moment is dissolving as it arises. Let go of anticipating the next moment, trying to control it, trying to hang on to the moment that has just passed. Let go clinging to what has just occurred. Let go trying to control what you think is about to occur. Then you live in an infinite space of non-time and non-event. There is an infinite peace beyond description. And you are home."
— 59 likes
More quotes…