Goodreads helps you keep track of books you want to read.
Start by marking "Dark Magic (Dark, #4)" as Want to Read:
Dark Magic
an alternate cover edition can be found here

They were masters of the darkness, searching through eternity for a mistress of the light...

Would she find magic—or madness in his dark embrace?

Young Savannah Dubrinsky is a mistress of illusion, a world-famous magician capable of mesmerizing millions. But there is one—Gregori, the Dark One—who holds her in terrifying thrall. Who
...more
Mass Market Paperback
,
358 pages
Published July 1st 2000 by Love Spell
Christine Feehan is a #1 New York Times bestselling author multiple times over with her portfolio including over 70 published novels, including five series; Dark Series, Ghostwalker Series, Leopard Series, Drake Sisters Series, the Sisters of the Heart Series and Torpedo Ink. All of her series have hit the #1 spot on the New York Times bestselling list as well. Her debut novel Dark Prince received
...more
Other books in the series
Dark
(1 - 10 of 30 books)
Related Articles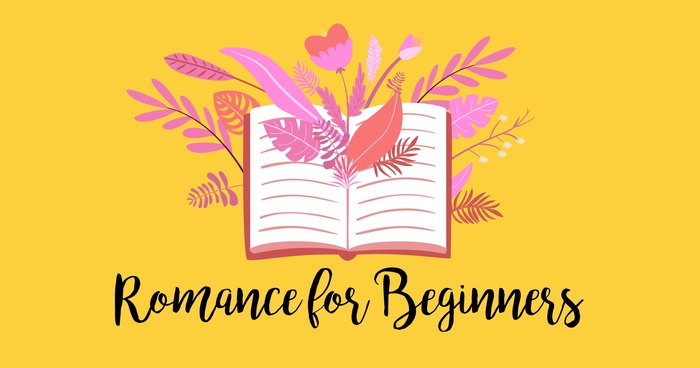 Want to dip your toes into the romance genre but don't know where to start? We've got you covered! And who better to match you with the perfect...
"Stay out of my mind. You certainly weren't invited.' Her hands went to her hips. 'And just for the record, your mind needs to be washed out with soap! Half the things you think we're going to do are never going to happen. I could never look at you again."
— 18 likes
"Wanting his mind on other matters, she deliiberately challenged his statement. "You don't know so much about me. There was a man once. He was crazy about me." She tried to look wordly. "Absolutely crazy for me."
His answering laughter was warm against her neck, her throat. His lips touched the skin over her pulse and skimmed lightly up to her ear. "Are you, by any chance, referring to that foppish boy with the orange hair and spiked collar? Dragon something?"
Savannah gasped and pulled away to glare at im. "How could you possibly know about him? I dated him last year."
Gregori nuzzled her neck, inhaling her fragrance, his hand sliding over her shoulder, moving gently over her satin skin to take possession of her breast. "He wore boots and rode a Harley." His breath came out in a rush as his palm cupped the soft weight, his thumb brushing her nipple into a hard peak.
The feel of his large hand-so strong, so warm and possessive on her-sent heat curling through her body. Desire rose sharply. He was seducing her with tenderness. Savannah didn't want it to happen. Her body felt better, but the soreness was there to remind her where this could all lead. Her hand caught at his wrist. "How did you find out about Dragon?" she asked, desperate to distract him, to distract herself. How could he make her body burn for his when she was so afraid of him, of having sex with him?
"Making love," he corrected, his voice husky, caressing, betraying the ease with which his mind moved like a shadow through hers."And to answer your question, I live in you, can touch you whenever I wish.I knew about all of them. Every damn one." He growled the worrds, and her breath caught in her throat. "He was the only one you thought of kissing." His mouth touched hers. Gently. Lightly. Returned for more. Coaxing, teasing, until she opened to him. He stole her breath, her reason, whirling her into a world of feeling.Bright colors and white-hot heat, the room falling away until there was only his broad shoulders,strong arms, hard body, and perfect,perfect mouth.
When he lifted his head, Savannah nearly pulled him back to her.He watched her face,her eyes cloudy with desire, her lips so beautiful, bereft of his. "Do you have any idea how beautiful you are, Savannah? There is such beauty in your soul,I can see it shining in your eyes."
She touched his face, her palm molding his strong jaw. Why couldn't she resist his hungry eyes? "I think you're casting a spell over me. I can't remember what we were talking about."
Gregori smiled. "Kissing." His teeth nibbled gently at her chin. "Specifically,your wanting to kiss that orange-bearded imbecile."
"I wanted to kiss every one of them," she lied indignantly.
"No,you did not.You were hoping that silly fop would wipe my taste from your mouth for all eternity." His hand stroked back the fall of hair around her face.He feathered kisses along the delicate line of her jaw. "It would not have worked,you know.As I recall,he seemed to have a problem getting close to you."
Her eyes smoldered dangerously. "Did you have anything to do with his allergies?" She had wanted someone, anyone,to wipe Gregori's taste from her mouth,her soul.
He raised his voice an octave. "Oh, Savannah, I just have to taste your lips," he mimicked. Then he went into a sneezing fit. "You haven't ridden until you've ridden on a Harley,baby." He sneezed, coughed, and gagged in perfect imitation.
Savannah pushed his arm, forgetting for a moment her bruised fist. When it hurt, she yelped and glared accusingly at him. "It was you doing all that to him! That poor man-you damaged his ego for life. Each time he touched me, he had a sneezing fit."
Gregori raised an eyebrow, completely unrepentant. "Technically,he did not lay a hand on you.He sneezed before he could get that close."
— 16 likes
More quotes…