Goodreads helps you keep track of books you want to read.
Start by marking "اخرج في موعد مع فتاة تحب الكتابة" as Want to Read:
اخرج في موعد مع فتاة تحب الكتابة
اخرج في موعد مع فتاة لم يسبق لك أن رأيتها في ملابس نظيفة تمامًا، بسبب قهوتها التي تحملها معها دائمًا، وبسبب بقع حبر قلمها. ولديها مشاكل دائمة في ترتيب غرفتها، ستراقبها وهي تقرأ عن تاريخ كاثرين العظيمة، وعن خلود قناديل البحر. ستضحك بشدّة حين تخبرك أن ملابسها مبعثرة حول أغلفة الكتب لتعتذر منك وتخبرك أنها تحتاج وقتًا أطول لتنزل إليك.

ظهرها متقوّس باتجاه مفكرتها الصغيرة، تلك هي
...more
Paperback
,
الطبعة الأولى
,
264 pages
Published March 1st 2015 by الدار العربية للعلوم ناشرون
News & Interviews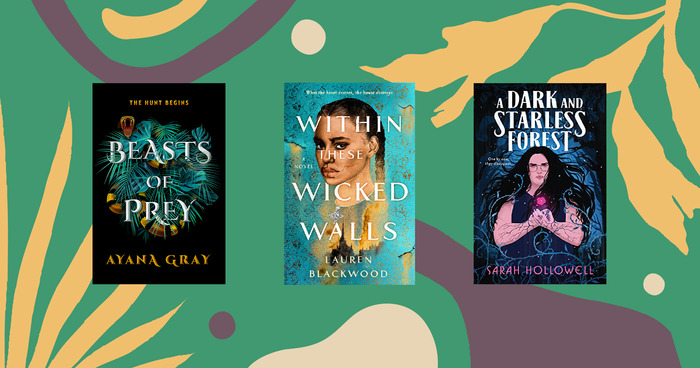 There's something so special about each class of debut YA authors; after all, young adult fiction is all about the hopefulness of new...
"لا توجد طريقة تمكنك من الحفاظ على شيء يريد المغادرة, هل تفهم؟ بإمكانك فقط أن تحب ما حولك بينما هو حولك"
— 41 likes
"لست معتادًا على أن يفهمني أحد، لست معتادًا على هذا لدرجة أنني اعتقدت في الدقائق الأولى من لقائنا أن الأمر أشبه بمزحة، ثم …
هنالك أشياء يصعب الحديث عنها، لكنكِ تستطيعين التخلص من كل طبقات الغبار فوقها بكلمة وحدة … أنتِ لطيفة …
نعم، أحتاجك، يا قصّتي الخياليّة، لأنك الشخص الوحيد الذي أستطيع التحدث معه عن ظل غيمة، عن أغنية فكرة، عن الوقت الذي ذهبت فيه للعمل ونظرتُ إلى زهرة عبّاد شمس، ونظرتْ إليّ، وابتسمتْ كل بذرة فيها."
— 32 likes
More quotes…