Goodreads helps you keep track of books you want to read.
Start by marking "First Person Queer: Who We Are (So Far)" as Want to Read:
First Person Queer: Who We Are (So Far)
In this amazing, wide-ranging anthology of nonfiction essays, contributors write intimate and honest first-person accounts of queer experience, from coming out to "passing" as straight to growing old to living proud. These are the stories of contemporary gay and lesbian life—and by definition, are funny, sad, hopeful, and truthful. Representing a diversity of genders, a
...more
Paperback
,
1st Edition
,
224 pages
Published November 1st 2007 by Arsenal Pulp Press (first published 2007)
i read a lot of books. i review many of them. i edit many anthologies. i edit technical writing so it reads more like real english. i live on a small island with a man and a dog (tiger-lily, r.i.p). once upon a time, i was a bookseller.
News & Interviews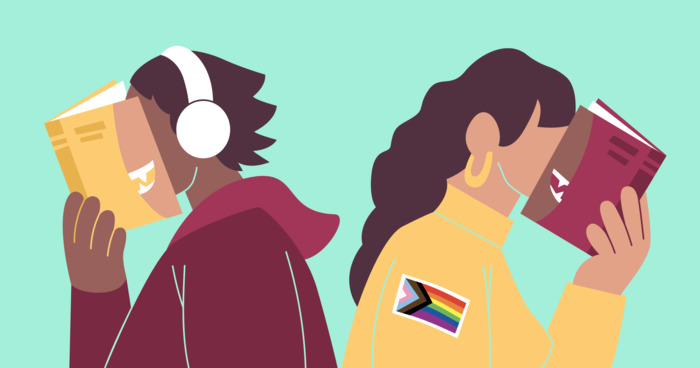 They're baaaaaaack! Young adult vampires, that is. Fifteen years after Stephenie Meyer's Twilight took the world by storm, we're seeing a brand...
"I've had more difficulty accepting myself as bisexual than I ever did accepting that I was a lesbian. It felt traitorous. A few years ago, I admitted to myself that I was still interested in men in more than a "Brad Pitt is slick hot sexy" kind of way. But I worried whatmy friends, exes, and the Community would think. I never even broached the subject with my parents. Because what bothered me the most was that people would think that being a lesbian had been a phase for me, when that was so very not the case. What I feared was that I would no longer be part of a community, that I might be seen with my boyfriend and not be recognized as something not the same. "
— 66 likes
"My first female lover was a Jewish woman. She was butch, but not in a swaggering macho way- she could pass as a yeshiva boy, pale and intense. Small, almost fragile, she exuded a powerful sense of herself. She had not been to a synagogue in years, but kept the law of kashrut, and taught me my first prayers in Hebrew. She cooked, she read, she ironed her dress shirts and polished her boots meticulously, and admired femme women enormously. She was also the first person ever- including myself- to bring me to multiple orgasms. She taught me to ask for what I wanted in bed, then encouraged me to expect it from her and future lovers. She taught me to get her off with fingers, tongue, lips, sex toys, and my voice. She showed me how to masturbate in different positions, and fisted me during my menstrual cramps to provide an internal massage- and to demonstrate that a sexual act without orgasm was also an acceptable, intimate act. She never separated sexuality from the rest of her life; it was as integral to her as her Judaism.

This was how I wanted to be. Not just sexually, although certainly that way too. This is how I wanted to move through the world.

-- Karen Taylor (from "Daughters of Zelophehad") "
— 53 likes
More quotes…