Goodreads helps you keep track of books you want to read.
Start by marking "Pulled (Twin Flames Trilogy, #1)" as Want to Read:
Pulled
Naya Adams has given up on feeling loved. A walking cliché, Naya lost her parents in a freak car accident at thirteen and has been living with her detached foster 'adults' ever since. When Naya enrolls in one of the most respected theatre programs in New England, she is more than eager to trade in her pain for the spotlight. College would finally be the fresh start she'd l
...more
Kindle Edition
,
Second Edition
,
232 pages
Published September 13th 2011 by TriRina Productions (first published September 9th 2011)
Danielle Bannister lives with her two children in Midcoast Maine along with her precious coffee pot and peppermint mocha creamer. She holds a BA in Theatre from the University of Southern Maine and her Master's degree in Literary Education from the University of Orono. Her writing includes: a collection of short stories called Short Shorts, The Twin Flames Trilogy: Pulled, Pulled Back, and Pulled
...more
Other books in the series
News & Interviews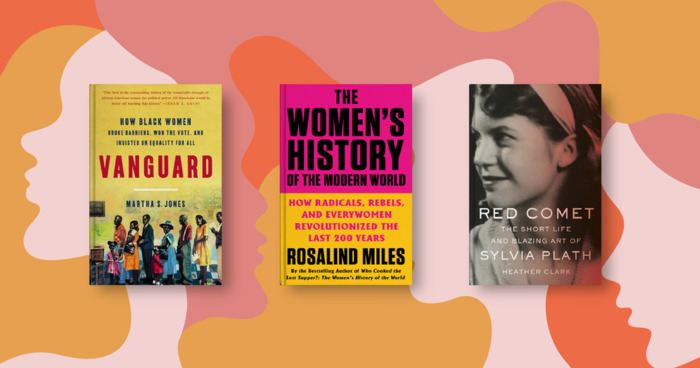 Happy Women's History Month! One of the undisputedly good things about modern scholarship is that women's history is finally getting its due....
"I bite my lip as I begin reading: She needs some sun! Her eyes are hard to see—they're too dark; her nose is thin; no cheek bones!; I think her lips are uneven; her chin is really square, and my favorite: is that a mole or a zit? Awesome. Twenty pages of these cryptic remarks sure do make a girl feel good about herself. The last page changes my sour mood completely. On it there is a sketch of my face—no, sketch is the wrong word. It's too common a word. This is more than a sketch. This is a portrait of my face. The image of the girl staring back at me is so stunning, that I actually gasp. The handwriting on the bottom of the page, which is small and elegant, holds only two words: You're perfect."
— 0 likes
"She wags her finger at me. "Just because you're a Directing major, doesn't mean you can't also be an actor. And, correct me if I'm wrong, but doesn't your major require that you perform in at least one show a year?" "Yes, but it doesn't have to be this one," I say slowly. "True. Good point." A slow smile spreads across her face. She's up to something. "Tell me again," she says, "which show did you perform in during your freshman year?" "I didn't do any my freshman year," I say through my teeth. She knows damn well I was too busy helping my Grams to do a show. "That's right, you didn't. Hmm, as your adviser, I have to tell you, that's not good." She shakes her head solemnly. I know where she's going with this, and I'm not happy about it. "I tell you what: be my Romeo and I'll overlook this little infringement." "That's blackmail." Elizabeth just laughs. "No, it isn't. I'm simply offering you a way to make up for a credit that you will be sorely lacking when it comes time to graduate. I'm doing you a favor." She grins wider, knowing she has me trapped. "This is going to end badly," I whisper. "Nonsense! It's going to be perfect!" She comes over and gives me a big bear hug, then actually squeals with delight. "Thank you, Etash. You won't regret this. I promise."
— 0 likes
More quotes…