Goodreads helps you keep track of books you want to read.
Start by marking "Sleep: A Very Short Introduction" as Want to Read:
Sleep: A Very Short Introduction
Why do we need sleep? What is sleep? What happens when we don't get enough? This Very Short Introduction addresses the biological and psychological aspects of sleep, providing a basic understanding of what sleep is and how it is measured, a look at sleep through the human lifespan, and the causes and consequences of major sleep disorders. The book describes dramatic breakt
...more
Published March 24th 2012 by Oxford University Press, USA (first published January 1st 2012)
Related Articles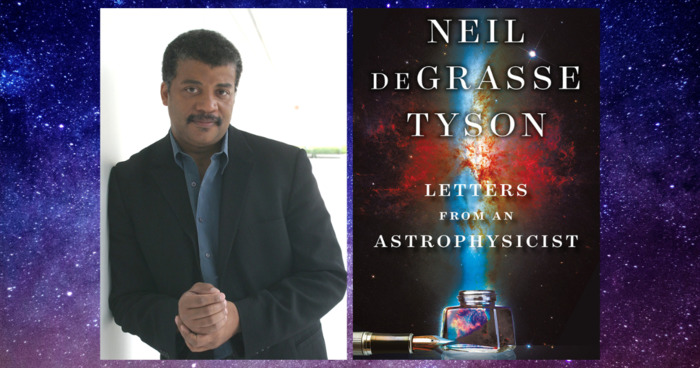 For more than a decade, Neil deGrasse Tyson, the world-renowned astrophysicist and host of the popular radio and Emmy-nominated...
"وبعيدًا عن الشعور بالراحة والتحسن الذي يمنحنا إياه النوم، فإنه يساعد عقلنا على التوصل لحلول مبتكرة لما نُواجه من مشكلات يومية.
ويزخر التاريخ بالقصص والمواقف التي استيقظ فيها علماء وفنانون ليقدموا أفضل الحلول والإسهامات بعد فترات طويلة من الإحباط.
فقد تمكن فريدريش أوجست كيكوليه من التوصل إلى البنية الكيميائية الحلقية للبنزين بعد أن رأى في حلمه الصورة الشهيرة لثعبان يَعض
ذيله؛ وتمكن أوتو لوفي من وضع مبدأ النقل العصبي الكيميائي الذي نال عنه جائزة نوبل، وكذلك تمكن ديميتري مندليف من ترتيب العناصر الكيميائية في الجدول الدوري للعناصر.
أما في مجال الفنون، فهناك روبرت لويس ستيفنسون الذي جاءتْه فكرة كتابة روايته الشهيرة « قضية الدكتور جيكل والسيد هايد» الغريبة بعد استيقاظه من النوم، وبالمثل يُقال إن صامويل تايلور كولريدج قد استلهم فكرة قصيدة «قوبلاي خان» من حلم رآه — وإن كان الحلم قد راوده بعد تعاطي الأفيون — مثلما حدث مع سوناتا جوزيبي تارتيني الشهيرة على الكمان والمعروفة باسم « رعشة الشيطان».
كان سلفادور دالي مهووسا بالقدرات الإبداعية للنوم، بينما تمكن ريتشارد فاجنر — ربما أكثر من أي فنان آخر — من استغلال النوم في استلهام مؤلفاته الموسيقية وليقدم له الفكرة الرئيسية لجميع أعماله الأوبرالية."
— 5 likes
More quotes…