Goodreads helps you keep track of books you want to read.
Start by marking "Let's Get Textual (Texting, #1)" as Want to Read:
Let's Get Textual
A wrong number is supposed to be just that—a wrong number.

Delete. Done.

Do not continue to text. Do not flirt.

A wrong number shouldn't be the first person on your mind in the morning, or the last at night...and you're definitely not supposed to talk them into buying a baby goat.

Because that would be weird.

When Zach Hastings and I get into a wrong-number mix-up, we don't fol
...more
Kindle Edition
,
318 pages
Published September 6th 2017
I'm a Missouri-raised gal, but currently live in South Carolina with my Marine veteran husband. I spend my days begging him for a cat, and I survive off coffee, pizza, and sarcasm. When I'm not writing, you can find me binge-watching various TV shows, especially Supernatural and One Tree Hill. I like cold weather, buy more paperbacks than I'll ever read, and I never say no to brownies.

FOLLOW MY AM
...more
Other books in the series
Articles featuring this book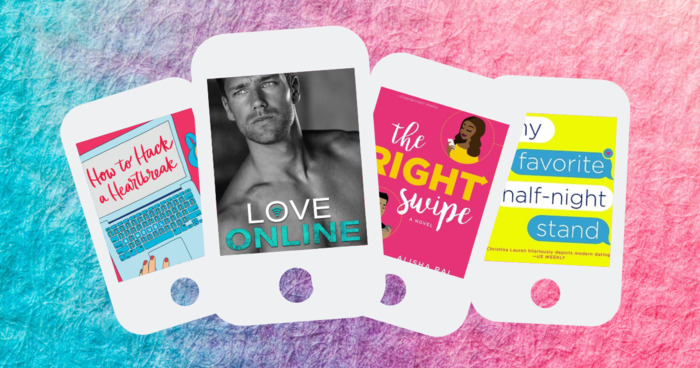 "Not long ago, if you wanted to meet someone new, you'd have to attend a singles mixer or get a friend to set you up on a blind date," says...
"Me: Cake, brownies, ice cream? GO!
Zach: Yes.
Me: NO! Pick one! HURRY
Me: I'm at the store getting ready to check out and I NEED TO KNOW. I can't decide. Help a cute, hangry girl out, would ya.
Zach: How about…a brownie cake with ice cream.
Me: I think I just came.
Zach: I am known for my skills."
— 13 likes
"Releasing me, he backs up and strips off his shirt then shucks his jeans.

I burst into laughter.

"If you think you're going to Slytherin to my bed with those on, you're wrong. I only allow full-fledged Hufflepuffs in there."

Zach glances down at his underwear and hangs his head. "Why did I have to wear this pair today? Why?"

"What? I think they're hot."

"You think my Harry Potter underwear are hot?" I nod. "You are my dream girl."

I grin and shake my head as I make my way to my bed. I do my best to straighten the covers before pulling back my side and climbing in.

"I think you were right earlier."

"About?" he asks, standing on the other side.

"This bed isn't big enough for two. I think we'll have to snuggle."

He smirks as he slides in, getting as close to me as possible. I don't hesitate to match his movements—though I probably should. I should be weirded out that Zach's in my bed. I shouldn't gravitate toward him like I do.

But I can't help it. Zach makes me feel…comfortable. Safe. Warm. Wanted.

We're lying face to face in the middle of the bed, the blanket draped over our waists, grinning at each other like fools.

"What?" I whisper.

"I made it in."

"What?" I ask again, confused.

"Your special Hufflepuff-only chamber of secrets."

"Did you really just…" Laughter consumes me and I'm rolling to my back and covering my face in embarrassment…for him. "You are such a nerd, Zach."
— 7 likes
More quotes…