Goodreads helps you keep track of books you want to read.
Start by marking "Underground: The Tokyo Gas Attack and the Japanese Psyche" as Want to Read:
Underground: The Tokyo Gas Attack and the Japanese Psyche
It was a clear spring day, Monday, March 20, 1995, when five members of the religious cult Aum Shinrikyo conducted chemical warfare on the Tokyo subway system using sarin, a poison gas twenty-six times as deadly as cyanide. The unthinkable had happened, a major urban transit system had become the target of a terrorist attack.

In an attempt to discover why, Haruki Murakami,
...more
Published 2003 by Vintage (first published March 20th 1997)
Murakami Haruki (Japanese: 村上 春樹) is a popular contemporary Japanese writer and translator. His work has been described as 'easily accessible, yet profoundly complex'. He can be located on Facebook at: https://www.facebook.com/harukimuraka...

Since childhood, Murakami has been heavily influenced by Western culture, particularly Western music and literature. He grew up reading a range of works by Am
...more
Related Articles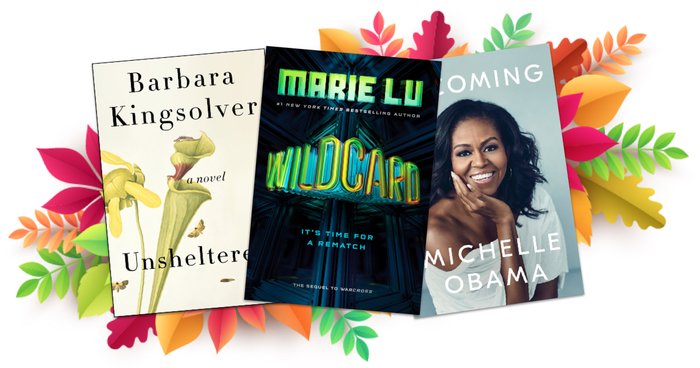 Clear some space on your bookshelves, readers. Another packed season of irresistible books is just around the corner! To help you find your...
"If you lose your ego, you lose the thread of that narrative you call your Self. Humans, however, can't live very long without some sense of a continuing story. Such stories go beyond the limited rational system (or the systematic rationality) with which you surround yourself; they are crucial keys to sharing time-experience with others.

Now a narrative is a story, not a logic, nor ethics, nor philosophy. It is a dream you keep having, whether you realize it or not. Just as surely as you breathe, you go on ceaselessly dreaming your story. And in these stories you wear two faces. You are simultaneously subject and object. You are a whole and you are a part. You are real and you are shadow. "Storyteller" and at the same time "character". It is through such multilayering of roles in our stories that we heal the loneliness of being an isolated individual in the world.

Yet without a proper ego nobody can create a personal narrative, any more than you can drive a car without an engine, or cast a shadow without a real physical object. But once you've consigned your ego to someone else, where on earth do you go from there?

At this point you receive a new narrative from the person to whom you have entrusted your ego. You've handed over the real thing, so what comes back is a shadow. And once your ego has merged with another ego, your narrative will necessarily take on the narrative created by that ego.

Just what kind of narrative?

It needn't be anything particularly fancy, nothing complicated or refined. You don't need to have literary ambitions. In fact, the sketchier and simpler the better. Junk, a leftover rehash will do. Anyway, most people are tired of complex, multilayered scenarios-they are a potential letdown. It's precisely because people can't find any fixed point within their own multilayered schemes that they're tossing aside their own self-identity."
— 32 likes
"The rain that fell on the city runs down the dark gutters and empties into the sea without even soaking the ground"
— 25 likes
More quotes…