Goodreads helps you keep track of books you want to read.
Start by marking "سنوات الثقب الأسود" as Want to Read:
سنوات الثقب الأسود
لم يدرك أي من الرجلين كم مر عليهما من الوقت ساكنين، متواجهين محدقين في وجه أحدهما الآخر، كانا خارج المكان والزمان معًا، يجاهد كل منهما لكي يستوعب الأمر، كان كل منهما يقف أمام نفسه، كان كلاهما ياسين عمران ذاته، كان كل منهما ينظر إلى نفسه في هيئة رجل آخر، يمكن لكل شخص بالقطع أن يتعرف على صورته عندما يراها في مرآة، لا يمكن لأحد أن يخطئ نفسه، لذلك كان كل منهما على يقين كامل بأ
...more
Published 2020 by مؤسسة هنداوي

Hussein Mahran - حسين مهران
معماري مصري من مواليد الإسكندرية عام ١٩٧٥، حاصل على بكالوريوس الهندسة المعمارية من كلية الهندسة جامعة الإسكندرية عام ١٩٩٨، مهتم بمجالات العمارة وإدارة المشروعات والاستدامة وبالقراءة النقدية للتاريخ والموروث الحضاري وبمقارنة سمات المجتمعات البشرية المختلفة بشكل عام، يقيم في دبي منذ ٢٠١٣ ويكتب مقالات غير دورية على مدونته الخاصة، صدرت روايته الأولى كومبارس متكلم عن دار
...more
News & Interviews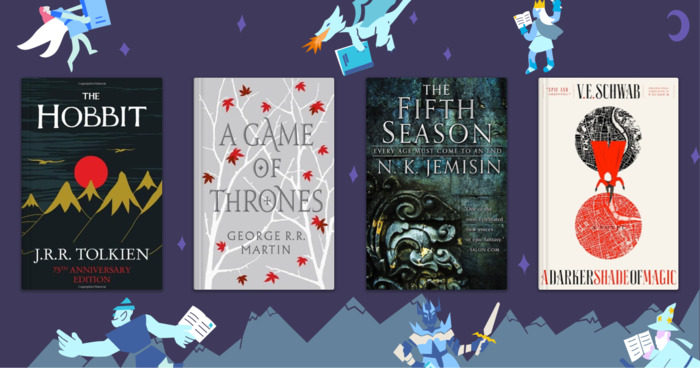 Dragons, demons, kings, queens, and the occasional farm boy (with a special destiny, of course): Fantasy literature has it all! To celebrate ou...