Goodreads helps you keep track of books you want to read.
Start by marking "Dialogues II" as Want to Read:
Dialogues II
Gilles Deleuze (1925-1995) was Professor of Philosophy at the University of Paris VIII. He is a key figure in poststructuralism, and one of the most influential philosophers of the twentieth century. In Dialogues II Deleuze examines his philosophical pluralism in a series of discussions with Claire Parnet. Conversational in tone, this is the most personable and accessible
...more
Published May 16th 2006 by Bloomsbury Academic (first published May 1st 2002)
Deleuze is a key figure in postmodern French philosophy. Considering himself an empiricist and a vitalist, his body of work, which rests upon concepts such as multiplicity, constructivism, difference and desire, stands at a substantial remove from the main traditions of 20th century Continental thought. His thought locates him as an influential figure in present-day considerations of society,
...more
News & Interviews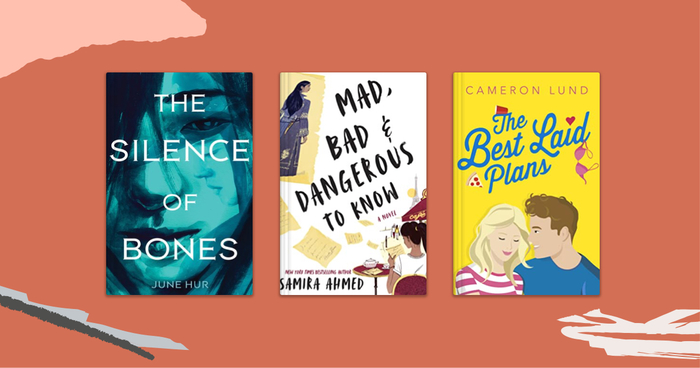 As dedicated readers already know, some of the best and most innovative stories on the shelves come from the constantly evolving realm of young ...
"An image of thought called philosophy has been formed historically and it effectively stops people from thinking."
— 53 likes
"Philosophy is the theory of multiplicities, each of which is composed of actual and virtual elements. Purely actual objects do not exist. Every actual surrounds itself with a cloud of virtual images. This cloud is composed of a series of more or less extensive coexisting circuits, along which the virtual images are distributed, and around which they run. These virtuals vary in kind as well as in their degree of proximity from the actual particles by which they are both emitted and absorbed. They are called virtual in so far as their emission and absorption, creation and destruction, occur in a period of time shorter than the shortest continuous period imaginable; it is this very brevity that keeps them subject to a principle of uncertainty or indetermination. The virtuals, encircling the actual, perpetually renew themselves by emitting yet others, with which they are in turn surrounded and which go on in turn to react upon the actual: 'in the heart of the cloud of the virtual there is a virtual of a yet higher order ... every virtual particle surrounds itself with a virtual cosmos and each in its turn does likewise indefinitely.' It is the dramatic identity of their dynamics that makes a perception resemble a particle: an actual perception surrounds itself with a cloud of virtual images, distributed on increasingly remote, increasingly large, moving circuits, which both make and unmake each other. These are memories of different sorts, but they are still called virtual images in that their speed or brevity subjects them too to a principle of the unconsciousness.

It is by virtue of their mutual inextricability that virtual images are able to react upon actual objects. From this perspective, the virtual images delimit a continuum, whether one takes all of the circles together or each individually, a spatium determined in each case by the maximum of time imaginable. The varyingly dense layers of the actual object correspond to these, more or less extensive, circles of virtual images. These layers, whilst themselves virtual, and upon which the actual object becomes itself virtual, constitute the total impetus of the object. The plane of immanence, upon which the dissolution of the actual object itself occurs, is itself constituted when both object and image are virtual. But the process of actualization undergone by the actual is one which has as great an effect on the image as it does on the object. The continuum of virtual images is fragmented and the spatium cut up according to whether the temporal decompositions are regular or irregular. The total impetus of the virtual object splits into forces corresponding to the partial continuum, and the speeds traversing the cut-up spatium. The virtual is never independent of the singularities which cut it up and divide it out on the plane of immanence. As Leibniz has shown, force is as much a virtual in the process of being actualized as the space through which it travels. The plane is therefore divided into a multiplicity of planes according to the cuts in the continuum, and to the divisions of force which mark the actualization of the virtual. But all the planes merge into one following the path which leads to the actual. The plane of immanence includes both the virtual and its actualization simultaneously, without there being any assignable limit between the two. The actual is the complement or the product, the object of actualization, which has nothing but virtual as its subject. Actualization belongs to the virtual. The actualization of the virtual is singularity whereas the actual itself is individuality constituted. The actual falls from the plane like a fruit, whist the actualization relates it back to the plane as if to that which turns the object back into a subject."
— 2 likes
More quotes…