Goodreads helps you keep track of books you want to read.
Start by marking "Lectures on Russian Literature" as Want to Read:
Lectures on Russian Literature
The author's observations on the great nineteenth-century Russian writers-Chekhov, Dostoevsky, Gogol, Gorky, Tolstoy, and Turgenev. "This volume... never once fails to instruct and stimulate. This is a great Russian talking of great Russians" (Anthony Burgess). Edited and with an Introduction by Fredson Bowers; illustrations.

Published December 16th 2002 by Mariner Books (first published 1981)
Russian: Владимир Владимирович Набоков .

Vladimir Vladimirovich Nabokov, also known by the pen name Vladimir Sirin, was a Russian-American novelist. Nabokov wrote his first nine novels in Russian, then rose to international prominence as a master English prose stylist. He also made significant contributions to lepidoptery, and had a big interest in chess problems.

Nabokov's Lolita (1955) is frequ
...more
Related Articles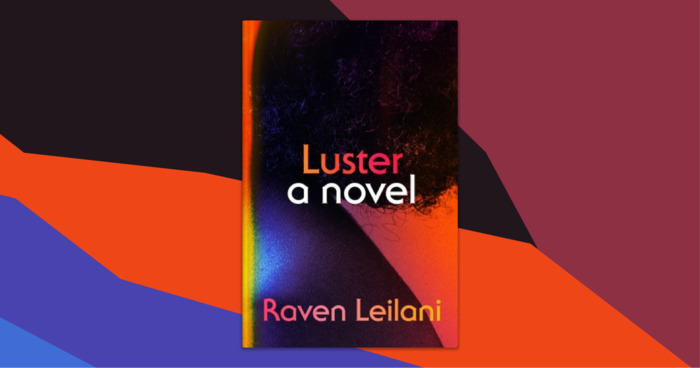 Luster is the breathtaking and often hilarious debut from novelist Raven Leilani. The story follows Edie, a 23-year-old trying to find her way...
"Literature, real literature, must not be gulped down like some potion which may be good for the heart or good for the brain — the brain, that stomach of the soul. Literature must be taken and broken to bits, pulled apart, squashed — then its lovely reek will be smelt in the hollow of the palm, it will be munched and rolled upon the tongue with relish; then, and only then, its rare flavor will be appreciated at its true worth and the broken and crushed parts will again come together in your mind and disclose the beauty of a unity to which you have contributed something of your own blood."
— 79 likes
"Just as the universal family of gifted writers transcends national barriers, so is the gifted reader a universal figure, not subject to spatial or temporal laws. It is he—the good, the excellent reader—who has saved the artists again and again from being destroyed by emperors, dictators, priests, puritans, philistines, political moralists, policemen, postmasters, and prigs. Let me define this admirable reader. He does not belong to any specific nation or class. No director of conscience and no book club can manage his soul. His approach to a work of fiction is not governed by those juvenile emotions that make the mediocre reader identify himself with this or that character and "skip descriptions." The good, the admirable reader identifies himself not with the boy or the girl in the book, but with the mind that conceived and composed that book. The admirable reader does not seek information about Russia in a Russian novel, for he knows that the Russia of Tolstoy or Chekhov is not the average Russia of history but a specific world imagined and created by individual genius. The admirable reader is not concerned with general ideas; he is interested in the particular vision. He likes the novel not because it helps him to get along with the group (to use a diabolical progressive-school cliche); he likes the novel because he imbibes and understands every detail of the text, enjoys what the author meant to be injoyed, beams inwardly and all over, is thrilled by the magic imageries of the master-forger, the fancy-forger, the conjuror, the artist. Indeed of all the characters that a great artist creates, his readers are the best. ("Russian Writers, Censors, and Readers")"
— 48 likes
More quotes…