Goodreads helps you keep track of books you want to read.
Start by marking "Of A Darker Void (Asterion Noir, #2)" as Want to Read:
Of A Darker Void
When man and machine are one and the same, death is no longer an inevitability. But in the darkest reaches of space, neither is life.

Diplomat.
Rebel.
Fugitive.
Nika Tescarav has lived many lives, though she no longer remembers most of them. Chased by agents of a regime that will do anything to protect the secrets of the Rasu Protocol, Nika flees to the stars with her once
...more
Published December 3rd 2018 by Hypernova Publishing
G. S. Jennsen is a science and speculative fiction author, as well as a futurist, geek, gamer, programmer and editor. She lives in Colorado with her husband and two dogs. She has written ten novels, all published by her imprint, Hypernova Publishing, and has become an internationally bestselling author since her first novel, Starshine, was published in March 2014. She has chosen to continue writin
...more
Other books in the series
Related Articles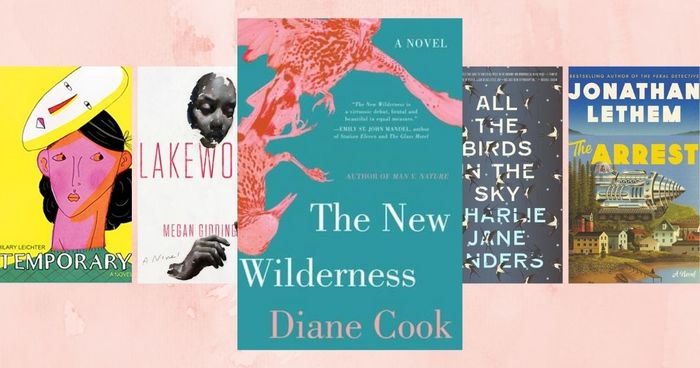 Author Diane Cook's debut novel, The New Wilderness, explores a mother's attempt to save her daughter in a world ravaged by climate change and...
"The truth is, we've had a fairly uneventful stay in the Gennisi galaxy. We staked our claim to our little corner of it and settled in, happy to be left alone to live how we chose.

"But this doesn't mean there aren't grave threats out in the cosmos—more terrifying than our imaginations can conjure—or remarkable wonders beyond our capacity to envision. It shouldn't be a surprise that when we finally went looking, we discovered one of them."

Nika nodded thoughtfully and shut off the map. "Well, I guess it's time for us to go find out which one."
— 0 likes
"Her teeth clattered together like banging cymbals. Her fingernails glowed white, and her heart stuttered over two beats. "Input. It. Now."

"Done!"

Let go, Nika. All you have to do is let go. She focused on her fingers, which seemed to be glued to the conduit, and directed every conscious process to willing them apart millimeter by—

—she flew backward across the room and slammed into what remained of a wall."
— 0 likes
More quotes…