Goodreads helps you keep track of books you want to read.
Start by marking "آقا صمد و ماهی سیاه کوچولو" as Want to Read:
آقا صمد و ماهی سیاه کوچولو
آقا صمد تنهاست و دلش برای ماهی سیاه کوچولویش تنگ شده. او تصمیم می‌گیرد با کلاه و لباس و عینک به درون آب بپرد و به دنبال ماهی ‌اش برود. در زیر آب آقا صمد با موجودات مختلفی مواجه می‌شود و از آنها می‌خواهد تا به او برای پیدا کردن ماهی سیاه کوچولویش کمک کنند ...؛
عنوان: آقا صمد و ماهی سیاه کوچولو؛ نویسنده: لیلی گلستان؛ تهران، چاپ و نشر نظر، 1393؛ 36 ص، شابک: 9786001521942؛ مصور
...more
Hardcover
,
چاپ نخست
,
36 pages
Published 2014 by تهران، چاپ و نشر نظر، 1393
لیلی گلستان (زادهٔ ۲۳ تیر ۱۳۲۳) مترجم و گالری‌دار ایرانی، دختر ابراهیم گلستان و فخری گلستان و خواهر کاوه گلستان است. با نعمت حقیقی ازدواج کرد و چند سال با هم زندگی کردند که حاصل‌اش سه فرزند است: مانی، صنم، محمود. او عضو کانون نویسندگان ایران است.

Lili Golestan (born in 1944) is an Iranian translator, and owner and artistic director of the Golestan Gallery in Tehran. She is the daughter of the filmm
...more
News & Interviews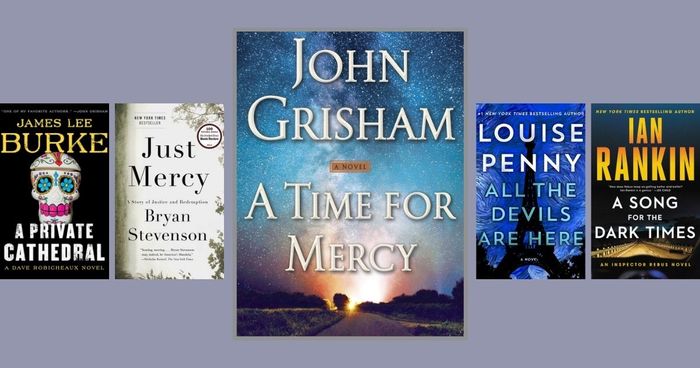 The prolific and beloved author John Grisham, known for his courtroom thrillers, is back this month with a new pageturner, A Time for Mercy,...