Goodreads helps you keep track of books you want to read.
Start by marking "Lock and Key" as Want to Read: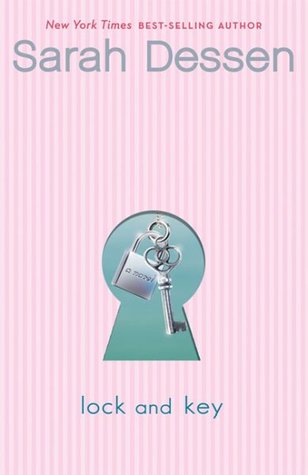 Lock and Key
Ruby, where is your mother?
Ruby knows that the game is up. For the past few months, she's been on her own in the yellow house, managing somehow, knowing that her mother will probably never return.
That's how she comes to live with Cora, the sister she hasn't seen in ten years, and Cora's husband Jamie, whose down-to-earth demeanor makes it hard for Ruby to believe he foun
...more
Published April 22nd 2008 by Viking's Children's Books
"It's a lot easier to be lost than found. It's the reason we're always searching and rarely discovered--so many locks not enough keys."
— 3819 likes
"What is family? They were the people who claimed you. In good, in bad, in parts or in whole, they were the ones who showed up, who stayed in there, regardless. It wasn't just about blood relations or shared chromosomes, but something wider, bigger. We had many families over time. Our family of origin, the family we created, and the groups you moved through while all of this was happening: friends, lovers, sometimes even strangers. None of them perfect, and we couldn't expect them to be. You can't make any one person your world. The trick was to take what each could give you and build your world from it."
— 2759 likes
More quotes…