What did you read this year?
Your Year in Books has been shared with your friends on Goodreads
This is my journey in books for 2017!
---
TOTALS
I read

16,149

pages

across

40

books
---
SHORTEST BOOK
Breakfast at Tiffany's
LONGEST BOOK
Empire of Storms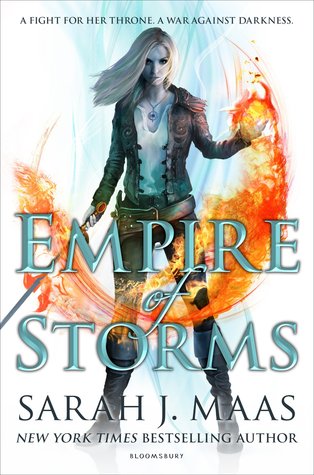 ---
MOST POPULAR
4,134,005
people also read
To Kill a Mockingbird
LEAST POPULAR
A Shiver of Snow and Sky
---
KIZZI'S AVERAGE RATING FOR 2017
---
---
Kizzi's first review of the year
Kizzi's last review of the year
I was hesitant about it being focused of Chaol with very few of the usual characters in it but I loved it! Even though I love most of the other characters and Aelin, it was nice to have a break from her all guns blazingness. I loved Yrene and how she helped Chaol develop as a person and I love Nesryns story throughout the book but I hope see more of that in the next one!