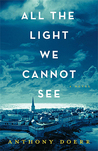 I wish this was longer so I could've followed the characters a bit longer, dug in a bit deeper. Strangely hypnotic, even if a tad overwritten at times.

Not great, not terrible. Overhyped but a good read for traveling. Also: a good read for self-awareness that it's great not to be depressed and/or alcoholic.

Loved this - and don't particularly feel the need to keep reading, since everyone I know says the books completely drop off after this. Maybe after the series is over and I want to get GRRM's take on things? (So far I prefer HBO's.)

I've loved Donna Tartt since her first novel and was excited to read her most acclaimed book to date. She sucked me in per usual, and many of her steady themes are present in Leo's story. I like her brain and how she shapes her characters (who are ne

...more

Don Tillman is the perfect narrator. A true original, delivering lots of late-night laugh-out-loud moments as I plowed through this one. A really fun read.

I always want to love story collections as much as a novel, and in the end miss that all-encompassing swept-away feeling, every time.

The perfect beach read. Breezy, smart, and laugh-out-loud funny. Yes please!
More of Maggie's books…

"There was never yet an uninteresting life. Such a thing is an impossibility. Inside of the dullest exterior there is a drama, a comedy, and a tragedy."
―
Mark Twain